50-Cent Lenticular Coin – Holiday Sledding
50-Cent Lenticular Coin – Holiday Sledding
Masters Club:
350
Status:

CAN & US shipping only
Shipping:

Expected to be shipped on Oct 11
Experience the magic of the season in a uniquely Canadian way with this fun-in-motion keepsake.
The squeals of children sledding down a hillside, the crunch of fresh snow underfoot—these are the sounds that we associate with the holiday season in Canada! Together with the breathtaking scenery, they bring to mind memories of seasons past and present, and the fun to be had whenever Canadians flock outside to take advantage of our very own winter wonderland—as depicted on this colourful lenticular keepsake, whose cheerful reverse will warm your heart.
Holiday fun in motion: Share and relive your sweet memories with this lenticular keepsake.
Special features
A heartwarming winter scene. Bring some holiday fun and magic into your collection with this cheery collectible. Its colourful reverse will warm your heart!
One of our most affordable coins. Priced at just $34.95, this holiday-themed coin was made for sharing and cherishing.
Your 2023 holiday keepsake. This fun-for-all-ages coin makes a great gift or stocking stuffer that will serve as a long-lasting reminder of happy holiday memories and special moments.
Includes serialized certificate. The Royal Canadian Mint certifies all of its collector coins.
Packaging
Your coin is encapsulated and presented in a Royal Canadian Mint-branded clamshell with a black beauty box.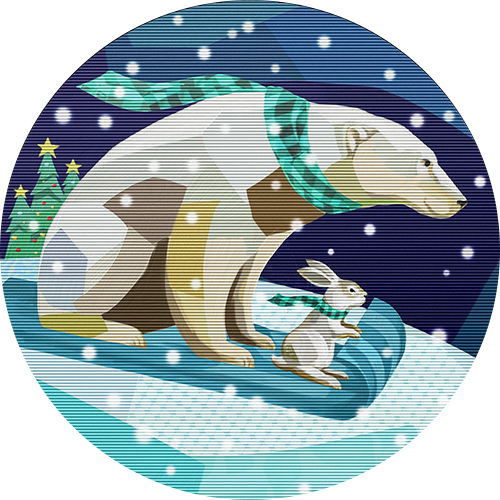 Whimsical and endearing
Fun holiday traditions and seasonal activities are the stuff of childhood memories, and this coin's colourful design is a celebration of that.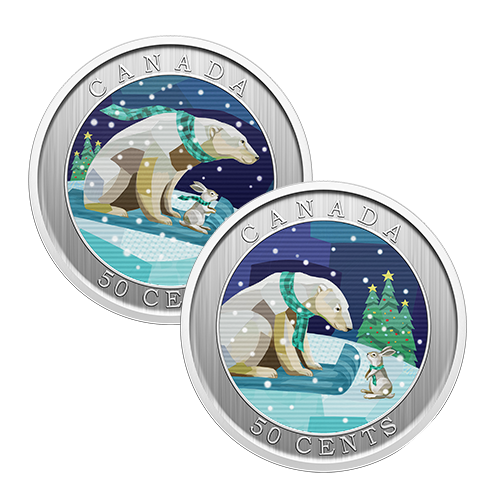 Motion-filled reverse
The scene features lenticular technology that allows for the seamless transition between two interlaced images to create a sense of uninterrupted motion: tip the coin to change your viewing angle and send this pair sliding down the hill!
Composition
Base metal (Nickel-plated steel)
Embellishments
Lenticular
Packaging
Black clamshell with black beauty box
Artist
Darren Booth (reverse), Susanna Blunt (obverse)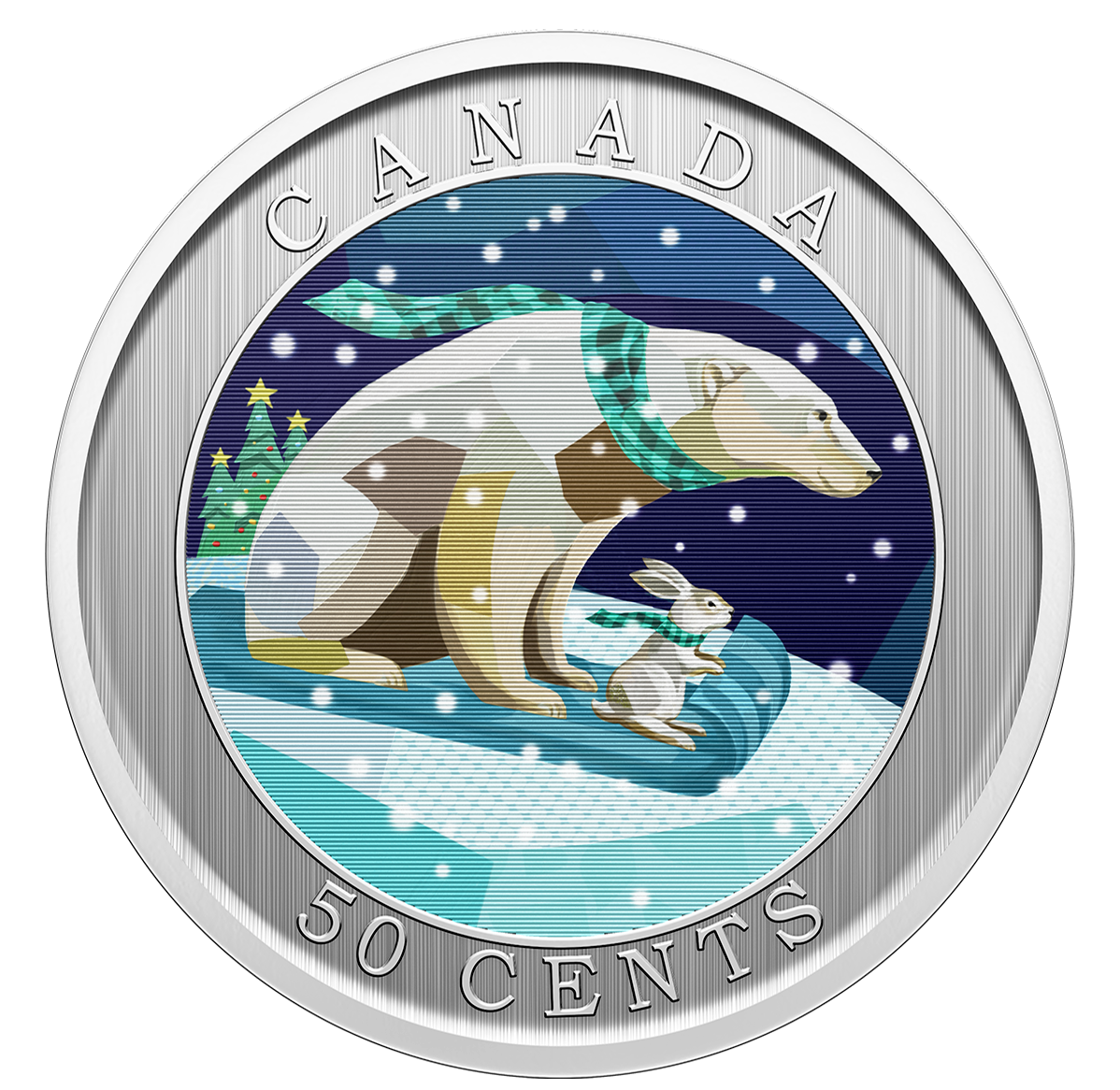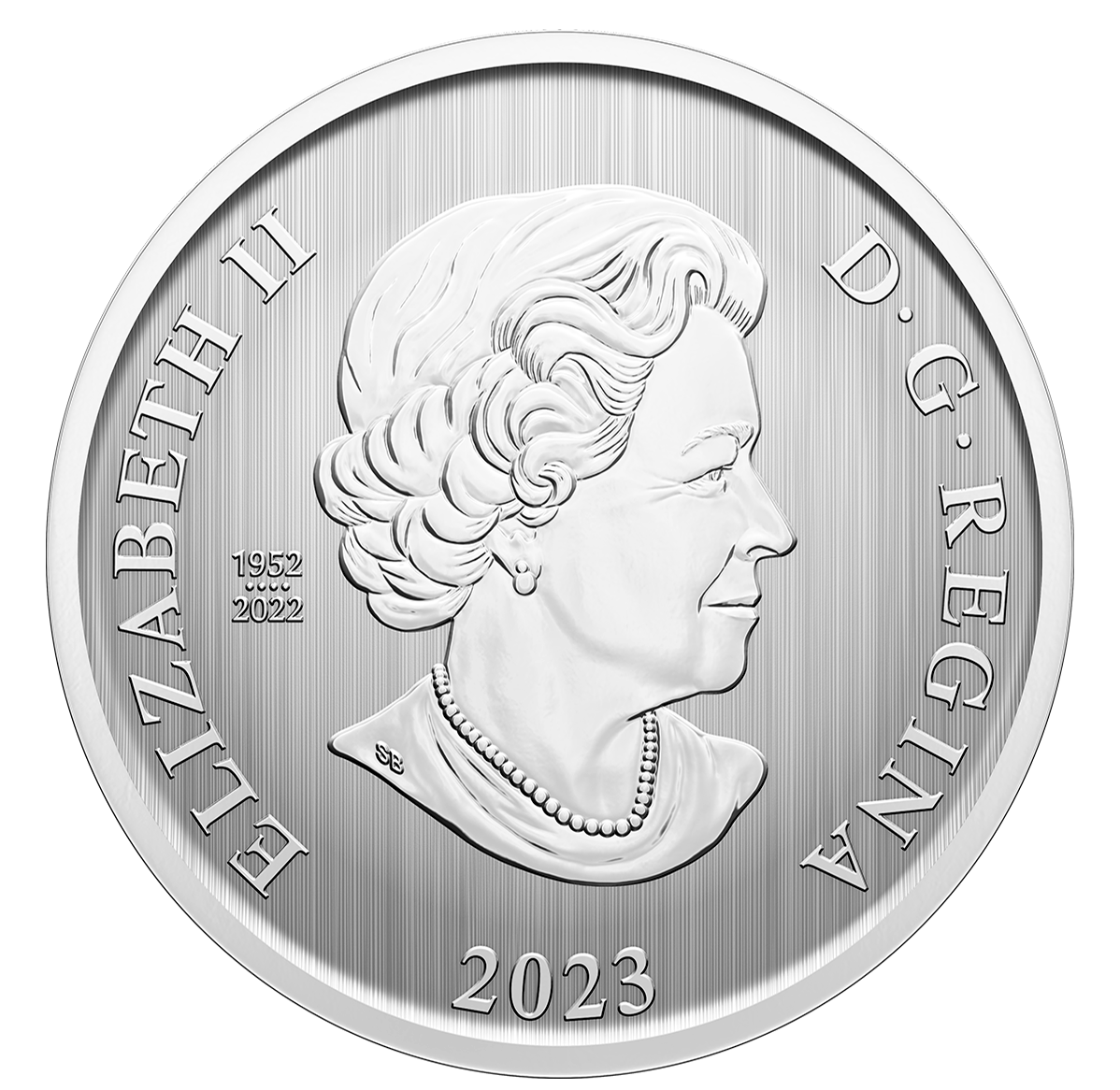 Your coin's colourful reverse features a scene enhanced with lenticular technology, which creates a sense of motion by interlacing two colour images. Designed by illustrator Darren Booth, both images capture the thrill of sledding – a popular winter activity in Canada – on a snowy winter night during the holiday season, as indicated by the decorated trees in the background. A polar bear (Ursus maritimus) and an arctic hare (Lepus arcticus) are friends in this light-hearted depiction; when viewed from a slightly different angle, the hare has hopped onto the bear's sled to join in the fun as they slide down the hill. The obverse features the effigy of Queen Elizabeth II by Susanna Blunt. The obverse also bears a special marking that includes four pearls symbolizing the four effigies that have graced Canadian coins and the double date of her reign.
What do you want to know about this product?
Your product was successfully added to your collection.
The product could not be added