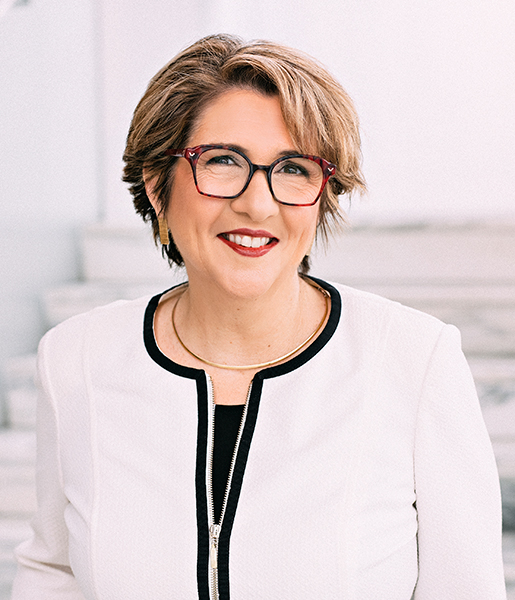 Ms. Marie Lemay
President and CEO of the Royal Canadian Mint
Biography
Marie Lemay was appointed President and CEO of the Royal Canadian Mint in January 2019. With 20 years of service in senior government leadership positions, she has an extensive background in public policy. Prior to her appointment, Ms. Lemay served as Deputy Minister and Deputy Receiver General for Canada at Public Services and Procurement Canada, managing 12,000 employees and a $6 billion budget.
Ms. Lemay also served as Deputy Minister and President of the Canada Economic Development Agency for Quebec Regions, which promotes the long-term Economic development of the regions of Quebec. In 2012, she was Associate Deputy Minister at Infrastructure Canada, the main department responsible for federal efforts to enhance Canada's public infrastructure.
From January 2008 to 2012, Ms. Lemay was the CEO of the National Capital Commission, where she led a change in culture to one of openness and transparency, including the introduction of public Board meetings.
She was also the CEO of Engineers Canada where she led a number of international initiatives and oversaw several mutual recognition agreements
Ms. Lemay is a member of the Ordre des ingénieurs du Québec and of Professional Engineers Ontario, as well as a Fellow for both Engineers Canada and the Canadian Academy of Engineering. She is a member of the Richelieu Hardware Ltd. Board of Directors.

Francis Mensah
Vice-President, Finance & Administration and Chief Financial Officer
Biography
Francis comes to the Mint from the Canada Mortgage Housing Corporation where he was the Deputy Chief Risk Officer. Previously, Francis spent five years at Raymond Chabot Grant Thornton Consulting and was Senior Director, Advisory and Chief Operating Officer. He also worked 17 years at Export Development Canada, where he held progressively senior roles in Underwriting, Corporate Accounting, and Risk management. Francis is a Chartered Professional Accountant, a Chartered Financial Analyst and also holds a Masters of Business Administration.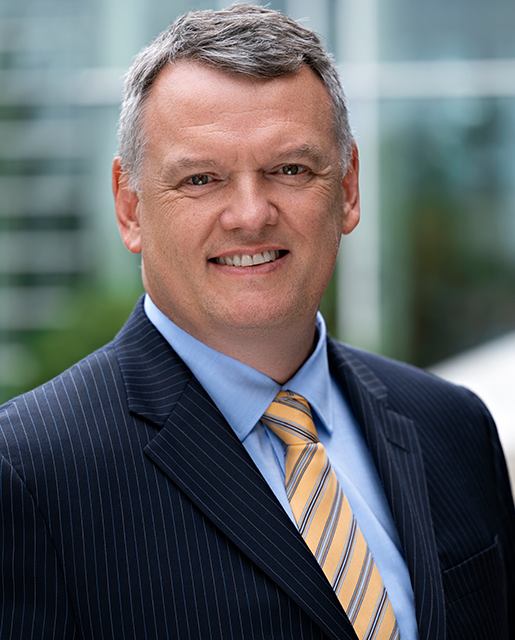 Michel Boucher
Vice-President, Human Resources
Biography
Michel Boucher is Vice-President, Human Resources. He joined the Royal Canadian Mint in 2011 with 18 years comprehensive experience in a multi-plant environment and with substantial knowledge of labour relations, health and safety and organizational development.
He has previously worked for Cascades Inc., at both their Head Office in Kingsey Falls and in a Toronto-based paper facility. He held various positions during his time at Cascades, including the role of Corporate Director Human Resources for one of the four divisions of Cascades Inc.
Prior to joining the Mint, Mr. Boucher worked in Montreal as Vice President, Human Resources of Induspac, which is a privately held business with 30 plants across Canada, the United-States and Mexico.
Mr. Boucher holds a Bachelor's Degree in Industrial Relations from McGill University and an EMBA from McGill-HEC.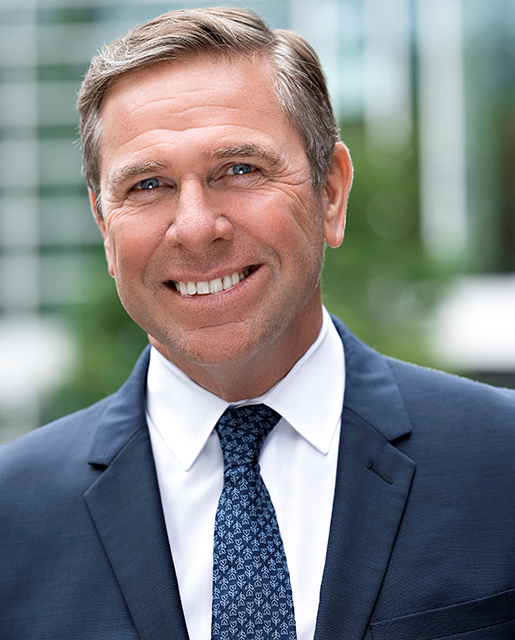 Tom Froggatt
Chief Commercial Officer
Biography
Tom Froggatt joined the Royal Canadian Mint as Chief Commercial Officer in August 2019, following the merger of the Vice President Marketing and Vice President Sales positions.
Prior to joining the Mint, Mr. Froggatt spent five years with car rental giant Hertz Canada as Vice President of Sales and Marketing, and also acted as executive marketing consultant for the CEO of Hertz Global Holdings for two years in the United States. He has 12 years of experience at Canada Post Corporation where he held roles leading retail merchandising and store design, retail products and services, and government affairs. Earlier in his career, Mr. Froggatt worked in various senior sales and marketing roles in the consumer packaged goods manufacturing and retail industries.
Mr. Froggatt is a graduate of Business Administration – Marketing from Fleming College, Intensive French at McGill University, and the Executive Business Program at Queen's University. Fleming College nominated him for the 2022 Premier's Award in the Business category celebrating outstanding graduates of Ontario Colleges.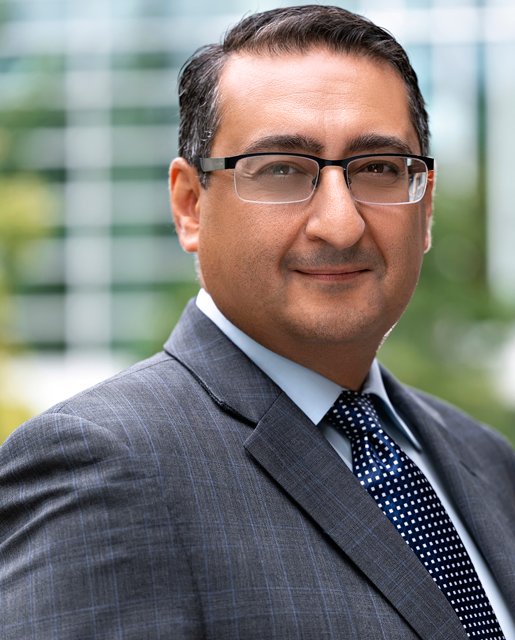 Simon Kamel
Vice-President, General Counsel and Corporate Secretary, Corporate and Legal Affairs
Biography
Simon Kamel joined the Royal Canadian Mint in 2011 and was appointed as Vice-President, General Counsel and Corporate Secretary, Corporate and Legal Affairs in 2014.
He has oversight of the Corporate Secretariat, Legal Services, Regulatory Affairs and Linguistic Services. Mr. Kamel is also the designated Senior Officer for Disclosures, CAMLO (Chief Anti-Money Laundering Officer) and the Anti-Terrorist Financing, Anti-Bribery and Responsible Metals Compliance Programs. He provides strategic legal advice, governance and thought leadership to the Mint as well as its Board of Directors. Prior to joining the Mint Mr. Kamel provided legal advisory services to Treasury Board Secretariat, the Department of National Defence and Environment Canada. He was also a Special Advisor and Senior Counsel to the Associate Deputy Minister of Justice Canada and litigator on behalf of the government of Canada before administrative tribunals and courts.
Mr. Kamel is a graduate of the University of Ottawa, having obtained a bachelor's degree in Social Science (Political Science) as well as his Law Degree. He was called to the Quebec Bar in 1999. Mr. Kamel is also a member of the BIPOC community.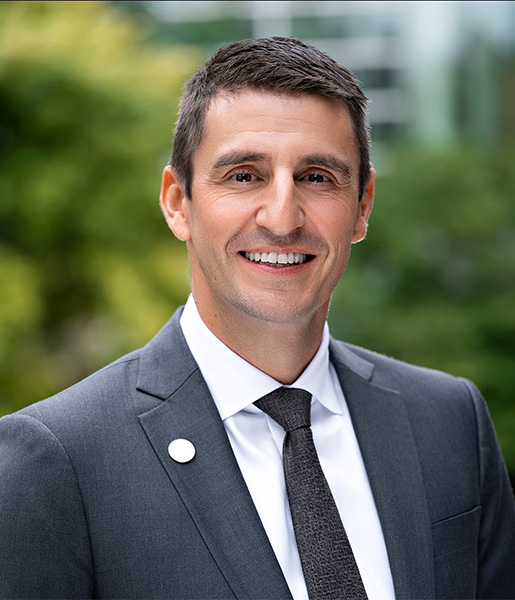 Jean-Laurent Rousset
Vice-President Operations
Biography
Jean-Laurent Rousset is the Royal Canadian Mint's Vice-President Operations.
He joined the organization in October 2019 after 18 years with Canada Post Corporation where he served as Director of Engineering, General Manager of Operations for Ontario and Nunavut, General Manager of Enterprise Quality, and most recently, General Manager of Customer Experience. In those roles, Mr. Rousset led teams on projects related to Lean and Six Sigma improvements, mental and physical safety programs, as well as strategies for learning and development.
He has a degree in industrial engineering, a Master of Business Administration and is a graduate of the Customer Experience Executive Academy.

Michelle Richardson
Chief Impact Officer
Biography
Michelle Richardson is the Royal Canadian Mint's Chief Impact Officer.
Ms. Richardson supports the organization's ongoing Environmental, Social and Governance work with a special focus on Diversity, Equity and Inclusion. Ms. Richardson is also responsible for Communications, Public Affairs and Government Relations at the Mint.
Prior to joining the organization in September 2019, Ms. Richardson spent 15 years at Postmedia where she served in a variety of roles, including City Editor and Managing Editor of the Montreal Gazette and most recently as Editor in Chief of the Ottawa Citizen. In those roles, Ms. Richardson led substantial culture change initiatives during periods of profound business transformation.
Ms. Richardson is a graduate of Concordia University in Montreal where she obtained a Bachelor of Arts with a Specialization in Journalism.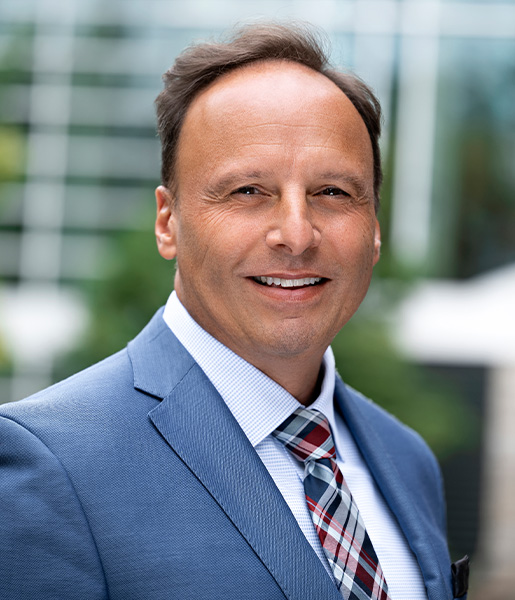 James Malizia, O.O.M.
Vice-President Corporate Security
Biography
James Malizia is the Vice-President Corporate Security at the Royal Canadian Mint, overseeing both Physical and Cyber Security. As the former Chief Security Officer at the Bank of Canada, he has significant experience in the implementation and oversight of Corporate Security programs. He is also a former Assistant Commissioner with the Royal Canadian Mounted Police.
During his career with the RCMP, Mr. Malizia had oversight of national security investigations, counter terrorism, counter intelligence, state-sponsored cyber and kinetic threats, serious and organized crime, corruption, financial crime, cyber-crime investigations, as well as protective policing, major events security and aviation security. He has chaired a number of national and international committees in the fields of national security, organized crime, and executive protection.
Mr. Malizia holds a Master of Leadership and Management in Policing with distinction and is a graduate of the 5Eyes Leadership in Counter Terrorism Program. He has served as a Senior Fellow on the Canadian Police College International Executive Development Program and has lectured at the Australian Institute of Police Management. He is also the former Chair and an active member of the Youth Services Bureau of Ottawa Board of Directors.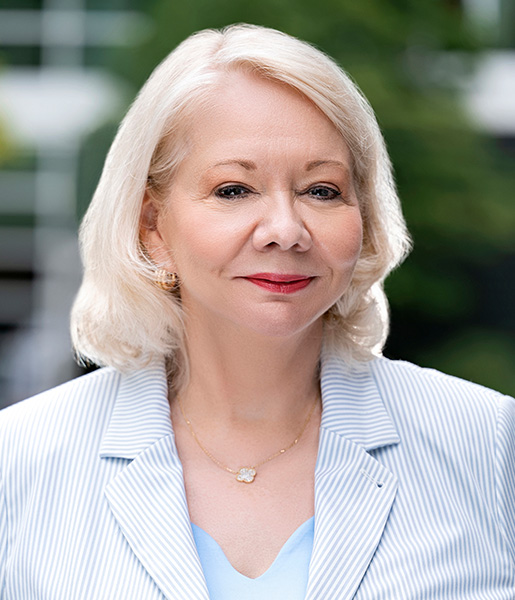 Gini Bethell
Chief Transformation Officer
Biography
Gini Bethell joined the Royal Canadian Mint as Chief Transformation Officer in January 2022. She is an executive and consultant with thirty years of Business and Information Technology experience. She gained expertise in business, service transformation and strategic planning, as well as transformation change in both the public and private sectors, namely: Public Services and Procurement Canada (PSPC), Human Resource Services and Development Canada, Canada School of Public Service, Telus, NRCan and IBM.
Most recently, Gini was the CIO and Senior Assistant Deputy Minister in the HR to Pay Program Office at PSPC, responsible for the Strategic Engagement Sector and overall project management and analytics.
Gini has served on several boards, including the Chair of the Government of Canada's Integrated Pay Advisory Board, the Advisory Committee for the PWGSC Institute, First Vice Chair of the Bruyère Board of Directors and former Chair of the Bruyère Research Institute, as well as Vice Chair of the Alterna Bank and a member of the Board of Alterna Savings.