2 oz. Fine Silver Coin – Vantage Point – Bald Eagle by Robert Bateman
2 oz. Fine Silver Coin – Vantage Point – Bald Eagle by Robert Bateman
$229.95 CAD
Pay up to 6 monthlyinstallments of $38.33 CAD.
Masters Club:
2,300
Status:

CAN & US shipping only
Shipping:

Expected to be shipped on Dec 08
Your exclusive opportunity to own an engraved rendering of a Robert Bateman original.
A symbol of strength and resilience in the wild, the bald eagle is a regal sight to behold on this 2 oz. 99.99% fine silver coin. The coin's reverse presents an engraved take on Vantage Point – Bald Eagle, an original work of art by world-renowned wildlife artist Robert Bateman. Its depiction of the bald eagle elicits feelings of awe, even in this quiet moment, as the majestic bird sits on its moss-covered perch and defiantly faces into the wind.
An inspiring Robert Bateman exclusive.
Special features
Your 2023 Robert Bateman exclusive! This fine silver coin represents the finest in Canadian wildlife and numismatic art! Its reverse features original artwork by internationally renowned wildlife artist and naturalist, Robert Bateman.
Limited edition. This 2 oz.-sized offering puts Robert Bateman's art within reach of many collectors. But given the artist's popularity, and the coin's limited mintage of just 5,500 worldwide, this Robert Bateman exclusive is sure to be another sought-after piece!
Includes serialized certificate. The Royal Canadian Mint certifies all of its collector coins.
No GST/HST
Packaging
Your coin is encapsulated and presented in a Royal Canadian Mint-branded clamshell with a black beauty box.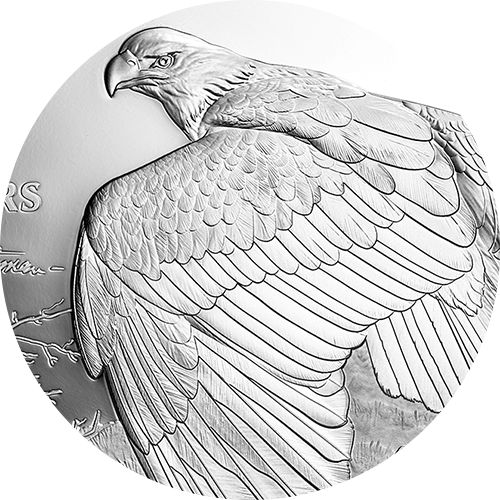 An eagle portrait
Your coin's reverse features a masterfully engraved adaptation of Robert Bateman's Vantage Point – Bald Eagle. It is the latest in a growing list of famous Bateman originals that have been re-created on Canadian coins, including 2019's Into the Light – Lion, 2020's Summertime Polar Bear, 2021's Wolf Sketch and 2022's Snowy Owl on Driftwood. Collect them all!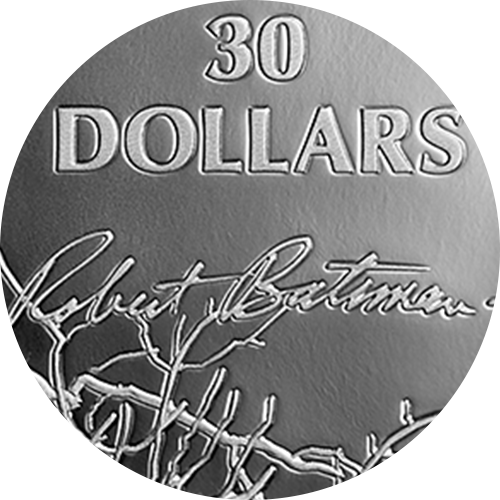 The artist's signature
Like a limited-edition print, your coin's reverse includes the artist's (engraved) signature.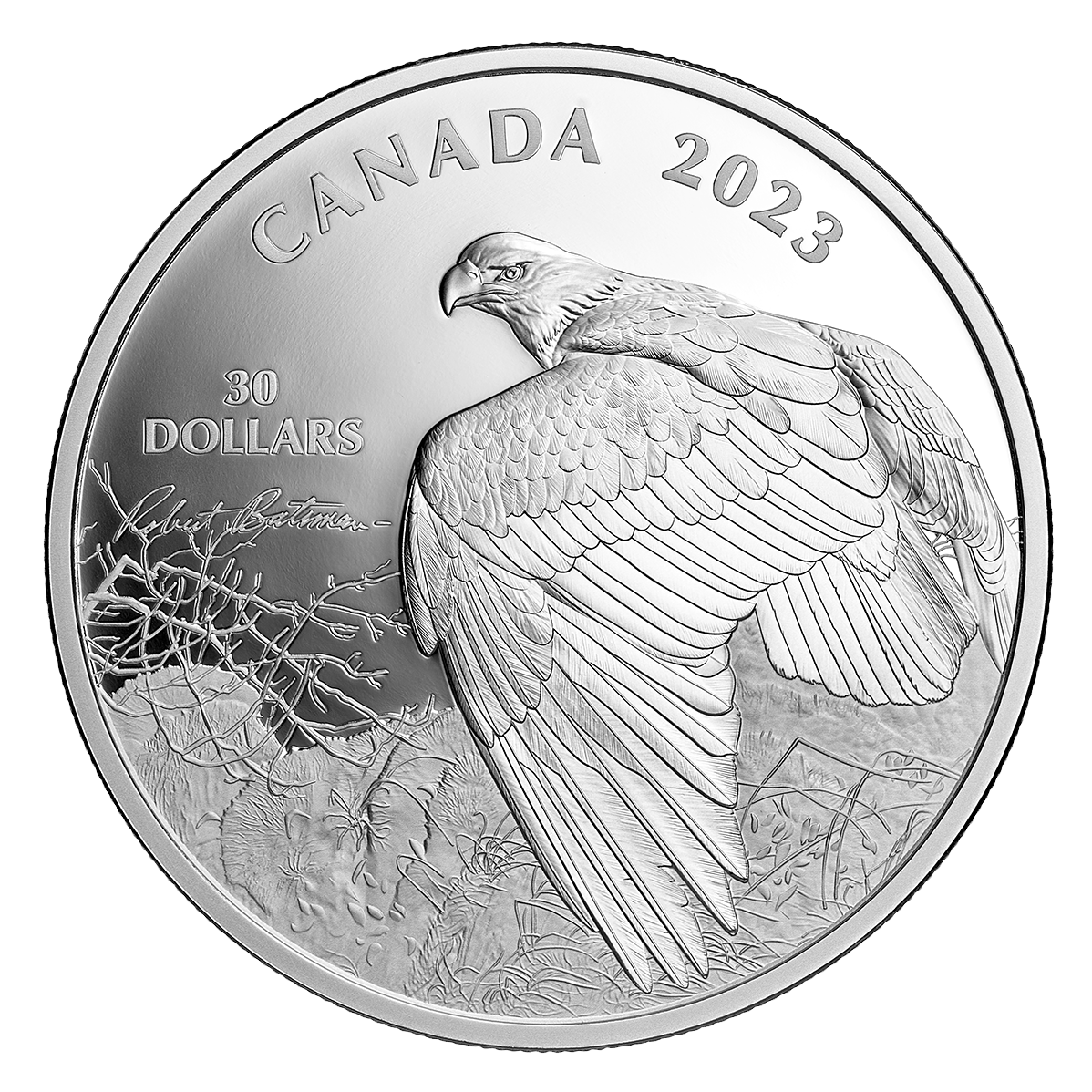 A fine silver work of art
Your coin has been beautifully crafted from 2 oz. of 99.99% pure silver. Its 50 mm diameter provides a larger sized canvas for the finely engraved details that capture the spirit of both the original painting and its subject.
Composition
99.99% pure silver
Packaging
Black clamshell with black beauty box
Artist
Robert Bateman (reverse), Susanna Blunt (obverse)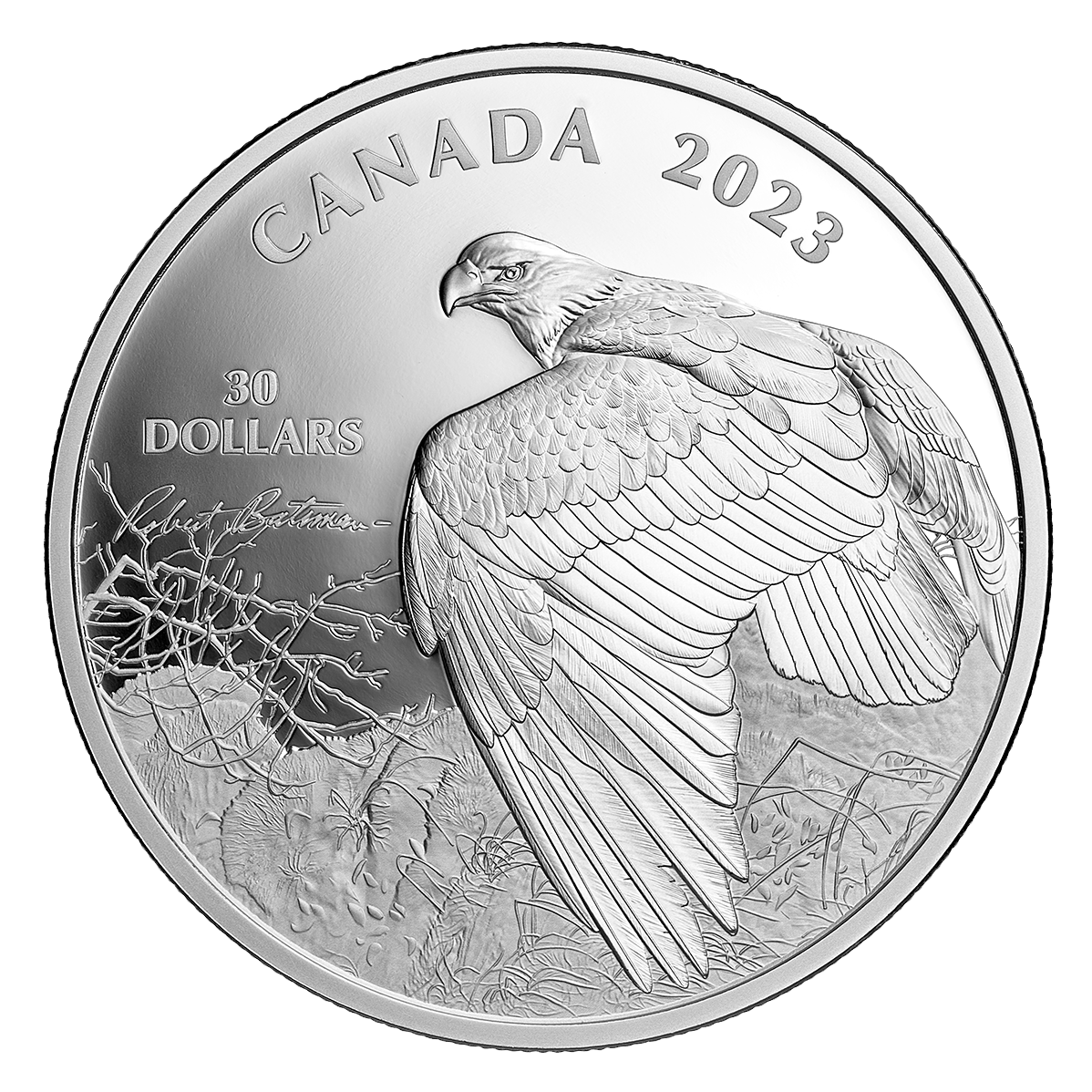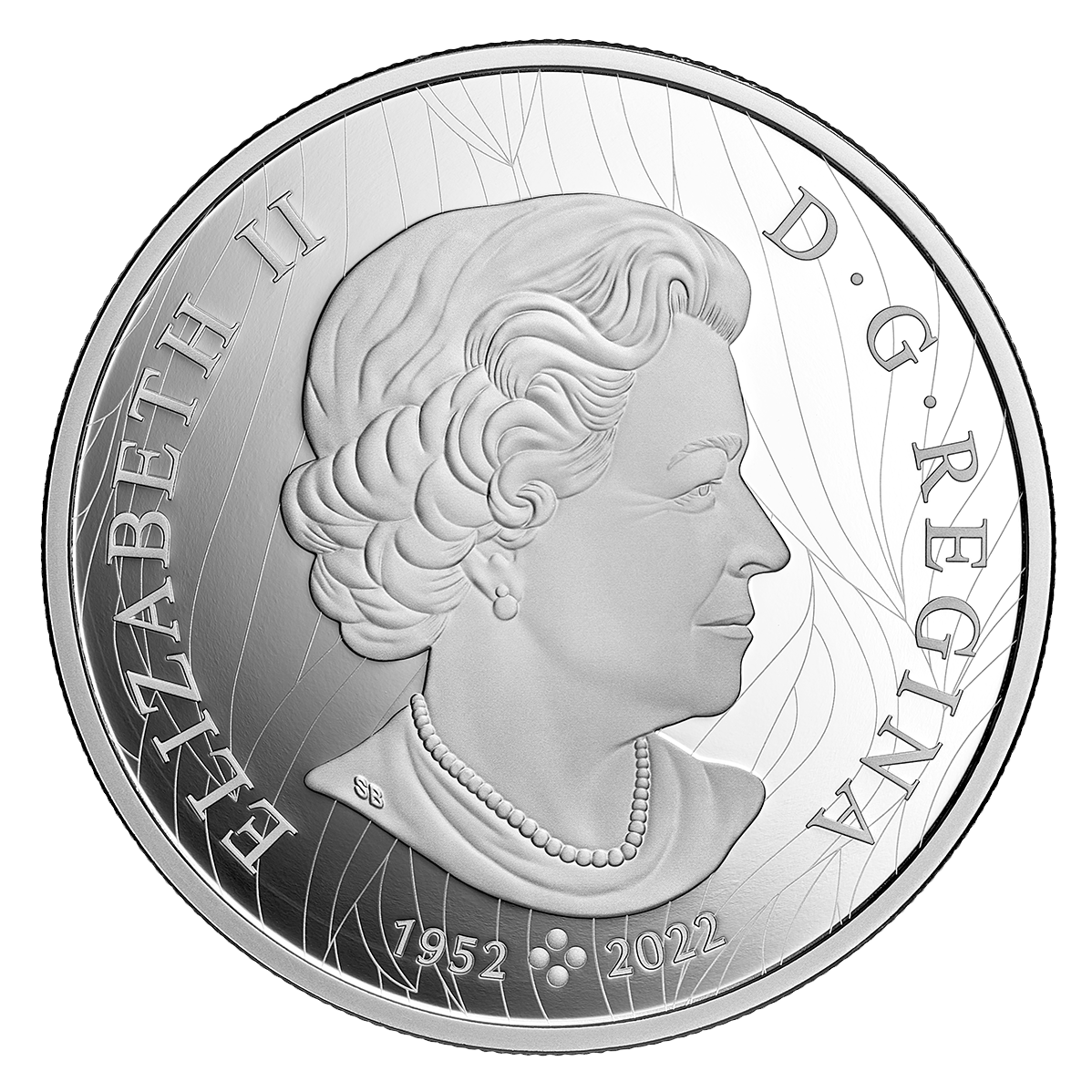 Your coin's reverse is an engraved adaptation of Vantage Point – Bald Eagle, an original work of art by Canadian wildlife artist Robert Bateman. It features a side view of a bald eagle (Haliaeetus leucocephalus) perched on the moss-covered roots of an uprooted tree. The coin's luminous silver surface stands in for the original painting's misty grey sky, where the text "CANADA 2023" appears, while the artist's signature is engraved beneath a denomination of "30 DOLLARS". The obverse features a nature-themed pattern and the effigy of Queen Elizabeth II by Susanna Blunt. The obverse also bears a special marking that includes four pearls symbolizing the four effigies that have graced Canadian coins and the double date of her reign.
What do you want to know about this product?
Your product was successfully added to your collection.
The product could not be added