2 oz. Fine Silver Coin – Renewed Silver Toonie: Path of Knowledge
2 oz. Fine Silver Coin – Renewed Silver Toonie: Path of Knowledge
Masters Club:
2,200
Status:

CAN & US shipping only
Availability:

Out of stock in stores
Another Masters Club EXCLUSIVE: Add this second Renewed Silver Toonie to your collection.
Only available to Masters Club members and in very limited numbers (2,500)! The second instalment in our Renewed Silver Toonie series re-visits the Path to Knowledge $2 circulation coin, which was issued on July 1, 2000 to commemorate the new millennium.
Its image of a polar bear mother imparting "KNOWLEDGE" to the next generation is just as inspirational today—especially on this selectively gold-plated 2 oz. 99.99% pure silver coin, which is nearly twice the size (50 mm) of the original.
Second coin in an exclusive Masters Club series.
Second coin. In the same spirit as the Renewed Silver Dollar (2015-present) and Renewed Silver Half Dollar (2017-2020) series, the Renewed Silver Toonie series showcases the different designs that have graced Canada's $2 circulation coin since 1996.
A Masters Club exclusive. The Renewed Silver Toonie series was specifically designed for Masters Club, and this exclusive coin is only available to its members. It is a celebration of the hobby, and it's our way of saying "thank you" for being one of our most loyal collectors.
Very low mintage. The first coin sold out quickly, and given its exceptionally low mintage of just 2,500, this coin will likely sell out too.
Includes serialized certificate. The Royal Canadian Mint certifies all of its collector coins.
No GST/HST
Packaging
Beautifully presented in a Royal Canadian Mint-branded clamshell, your encapsulated coin comes packaged in a graphic beauty box.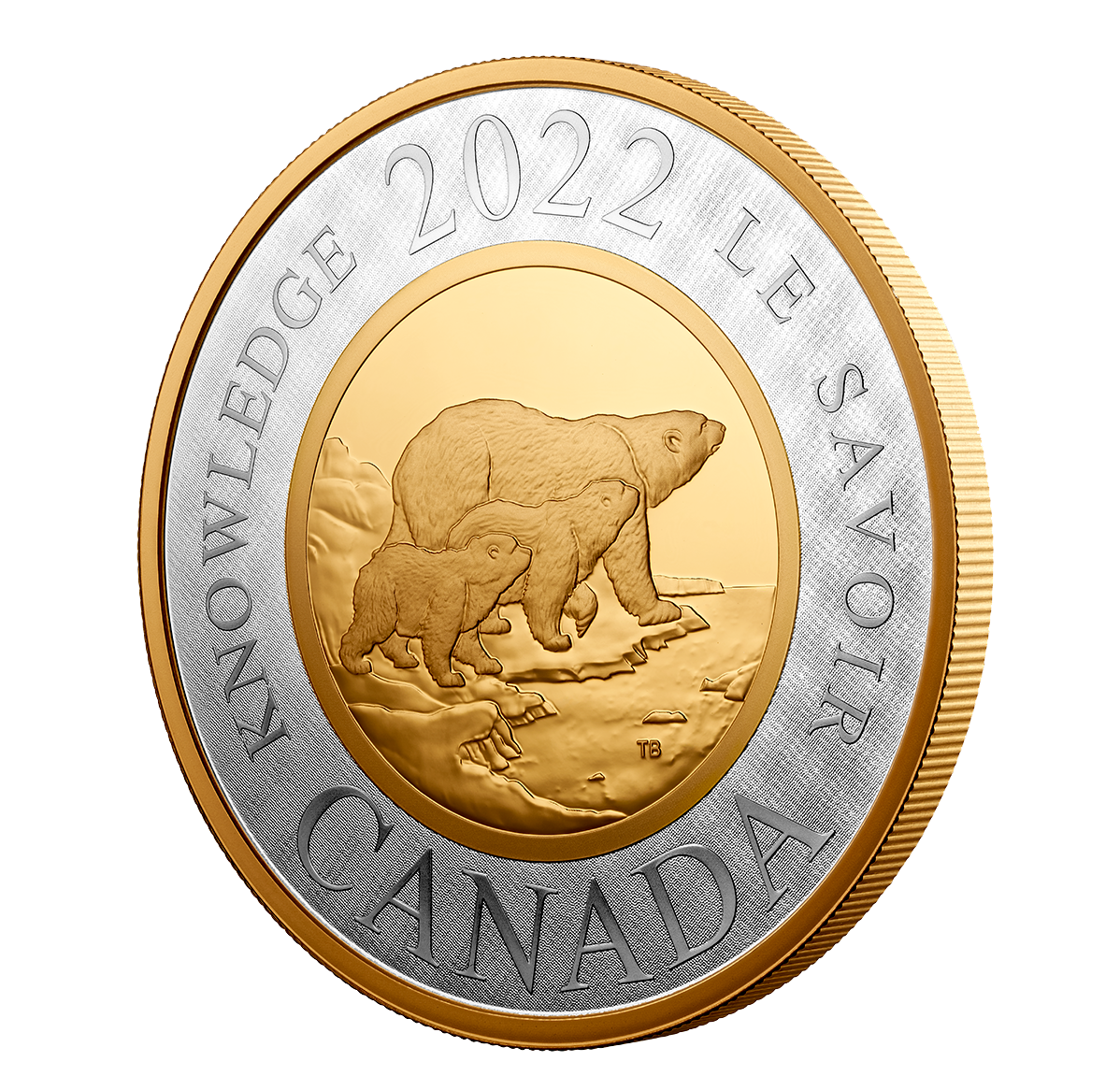 A precious metal upgrade
The combination of 99.99% pure silver and selective 99.99% pure gold plating re-creates the distinctive colour contrast that makes Canada's bi-metallic $2 coin so unique. This is a renewed and enhanced version of the 2000 coin, and nearly twice the size too!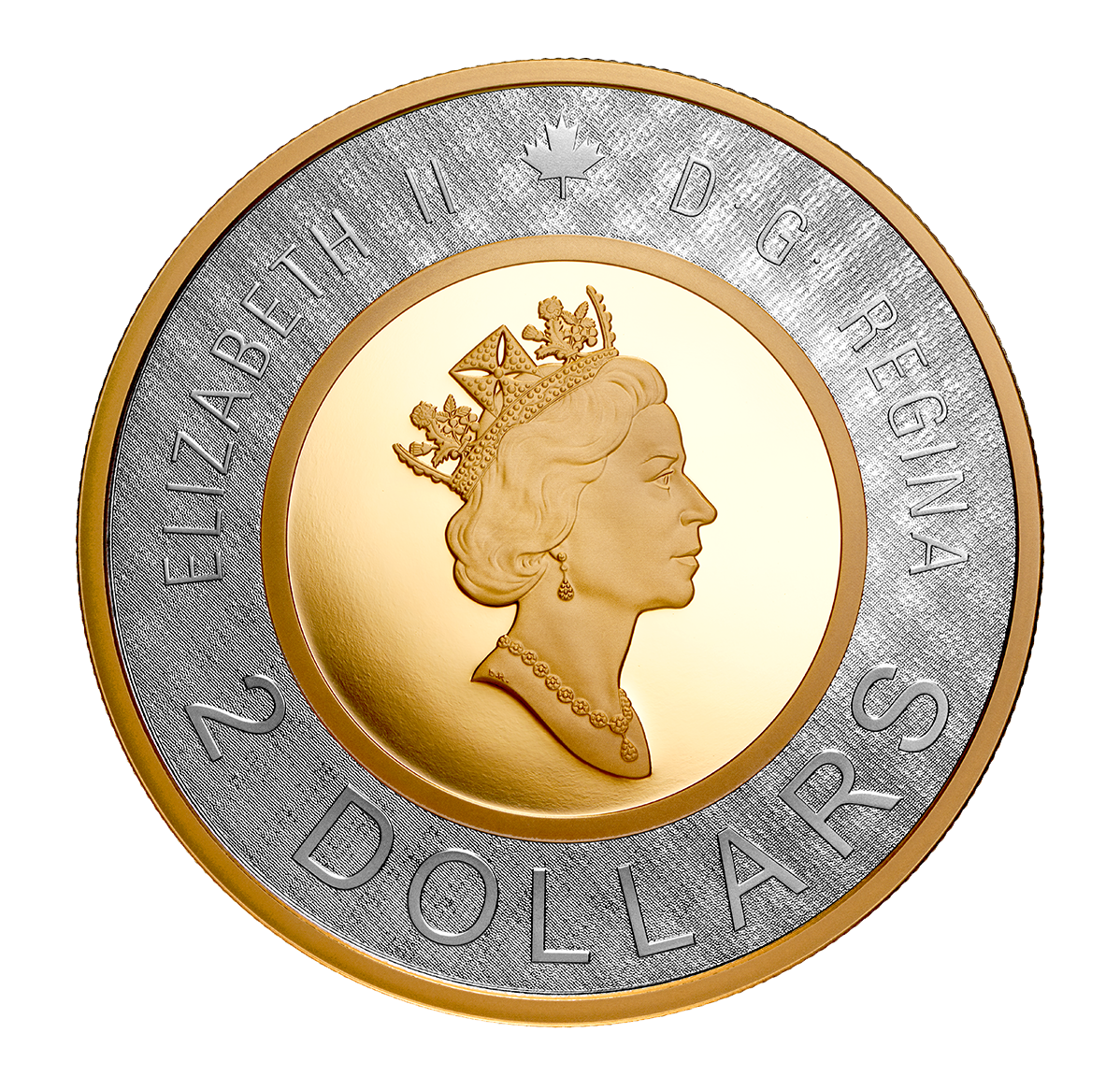 Historic obverse
Just like the original coin issued in 2000, this larger-sized collectible features the diademed effigy by Dora de Pédery-Hunt; the historic effigy was in use from 1990 until 2002, before it was replaced in 2003 by the current "uncrowned" effigy by Susanna Blunt.
Composition
99.99% pure silver with selective gold plating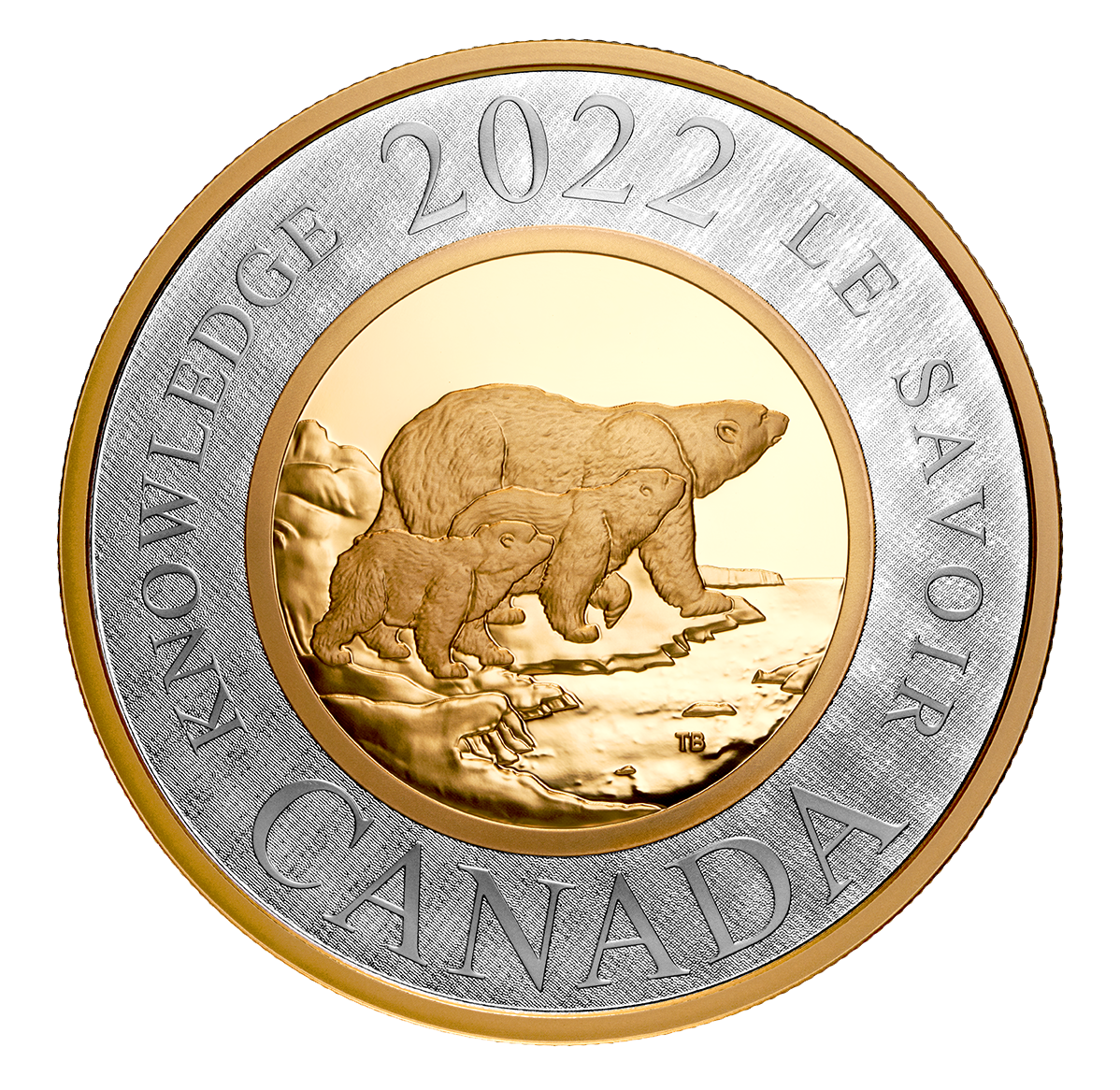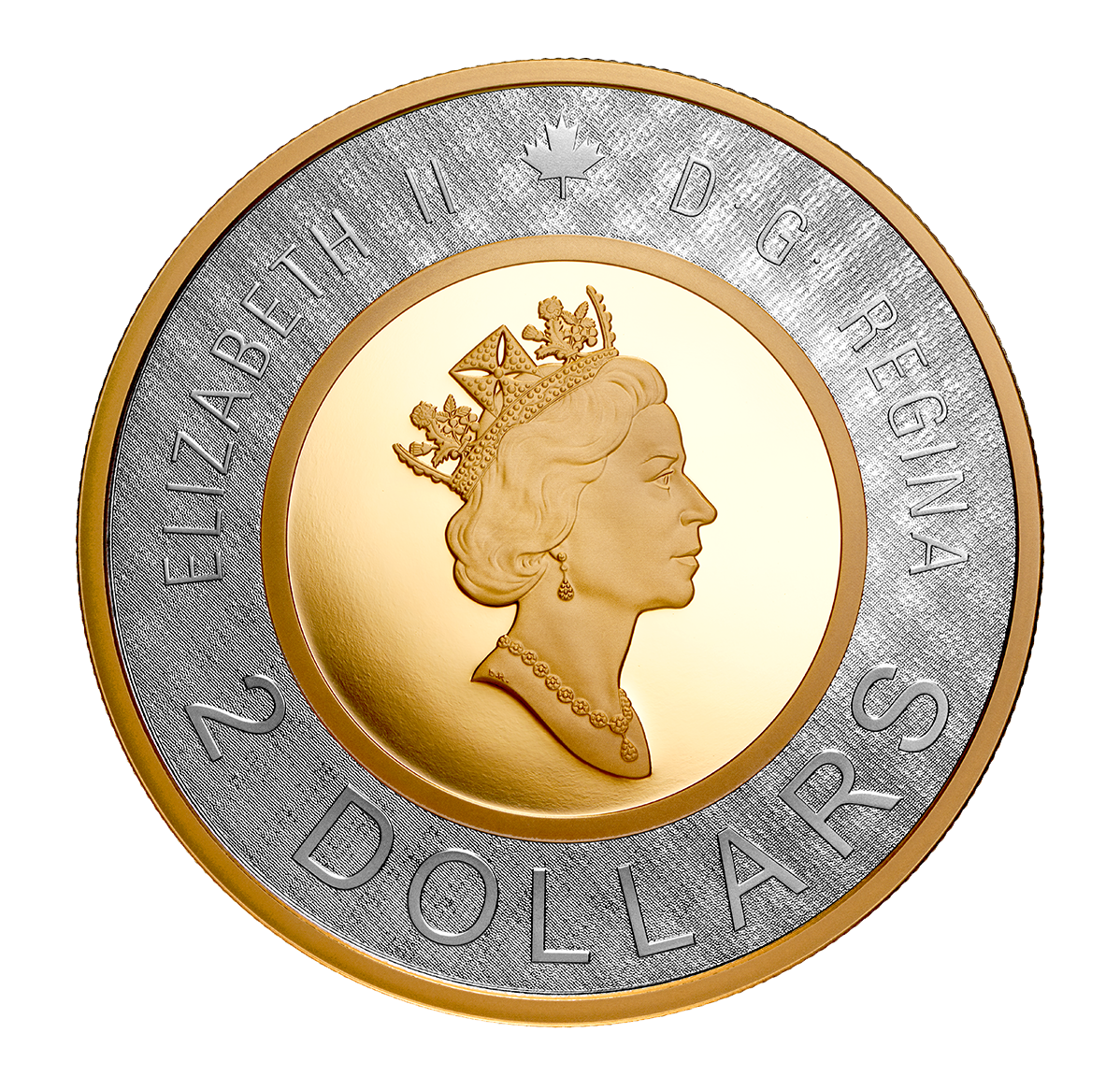 Enhanced with selective gold plating, your coin's reverse is a reproduction of the Path of Knowledge $2 circulation coin designed by Canadian artist Tony Bianco and issued in July 2000 to mark a new millennium. Its image of a female polar bear with her two cubs represents the transfer of knowledge from one generation to the next, as indicated by the inscription "KNOWLEDGE | LE SAVOIR" on the outer circle inside the rim. The selectively gold-plated obverse features the 1990-2002 effigy of Her Majesty Queen Elizabeth II by Dora de Pédery-Hunt.
What do you want to know about this product?
Your product was successfully added to your collection.
The product could not be added