1 kg Fine Silver Coin – Multifaceted Maples
1 kg Fine Silver Coin – Multifaceted Maples
$2,699.95 CAD
Pay up to 6 monthlyinstallments of $449.99 CAD.
Masters Club:
27,000
Status:

CAN & US shipping only
Availability:

Out of stock in stores
Quantity:

Maximum 2 per customer
Happiness illustrated: Add a joyous, multifaceted maple leaf celebration to your collection.
Canada's beloved sugar maple leaf has been engraved to multifaceted perfection, and on a grand scale too! Never before has a kilo coin featured such dynamic facets that rise and fall within each maple leaf like valleys and peaks aglow with light, giving it a more dimensional shape. The magic doesn't end there: the alternating use of proof and satin finishes also produces a dazzling starburst effect that creates a sense of light joyously dancing across your coin, whether you're admiring its obverse or the stunning reverse that warrants—and rewards—repeat viewings.
Special features
A multifaceted maple. Our largest multifaceted design yet! Your kilo coin's stunning maple leaf arrangement was made possible by multifaceted engraving, an innovative technique that gives the design a more multi-dimensional appearance and highlights the complexity of each engraved shape.
Kilo-sized. These are some of the largest facets we've ever modelled and struck on a coin! Painstakingly crafted in 1 kilogram of 99.99% pure silver, your coin features a large diameter (102 mm) that allows for a variety of finishes, relief heights and meticulously engraved details that come together to form one design—a design that warrants repeat viewings.
A coveted collectible. Only 500 coins are available to collectors worldwide. Don't miss out—order yours today!
Includes serialized certificate. The Royal Canadian Mint certifies all of its collector coins.
No GST/HST.
Packaging
Your coin is encapsulated and presented in a premium Royal Canadian Mint-branded wood case with a black beauty box.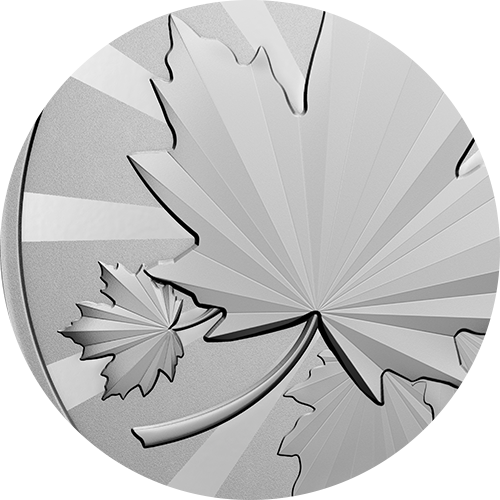 Multiple frostings
Different frostings and finishes (proof and satin) have been combined to create this high-contrast design that is a veritable masterpiece! Its light and shadow interplay highlights the individual engraved shapes and varying relief height, while also creating a sense of movement whenever light interacts with the multiple facets.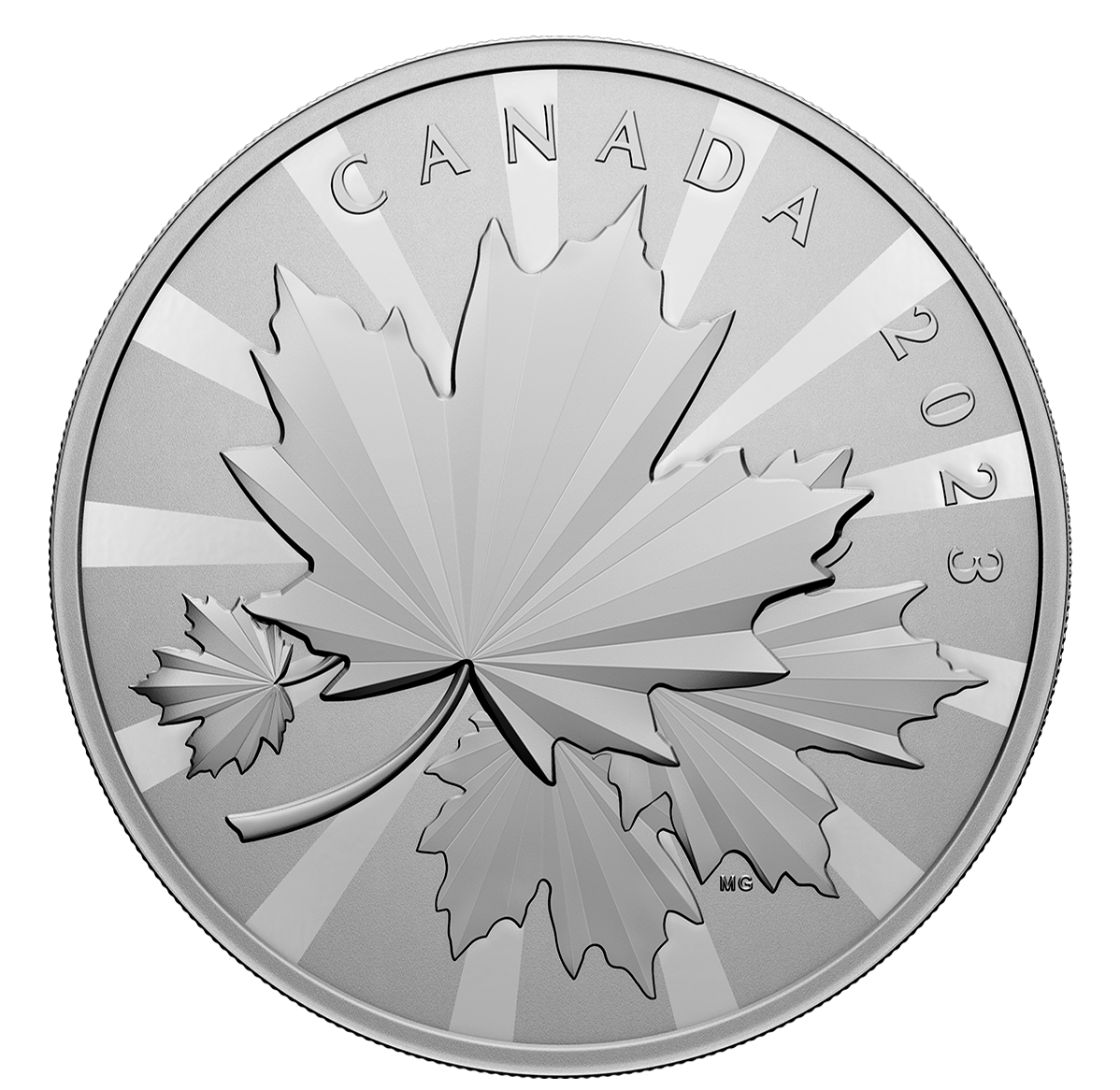 A starburst effect
The alternating use of luminous/muted finishes produces a starburst effect that fills the field on the coin's obverse and reverse, where it accentuates the brilliant shine of the main focal point (the maple leaves). The luminous effect also transforms this multifaceted maple leaf celebration into an uplifting expression of joy, hope and optimism.
Composition
99.99% pure silver
Artist
Michelle Grant (reverse), Susanna Blunt (obverse)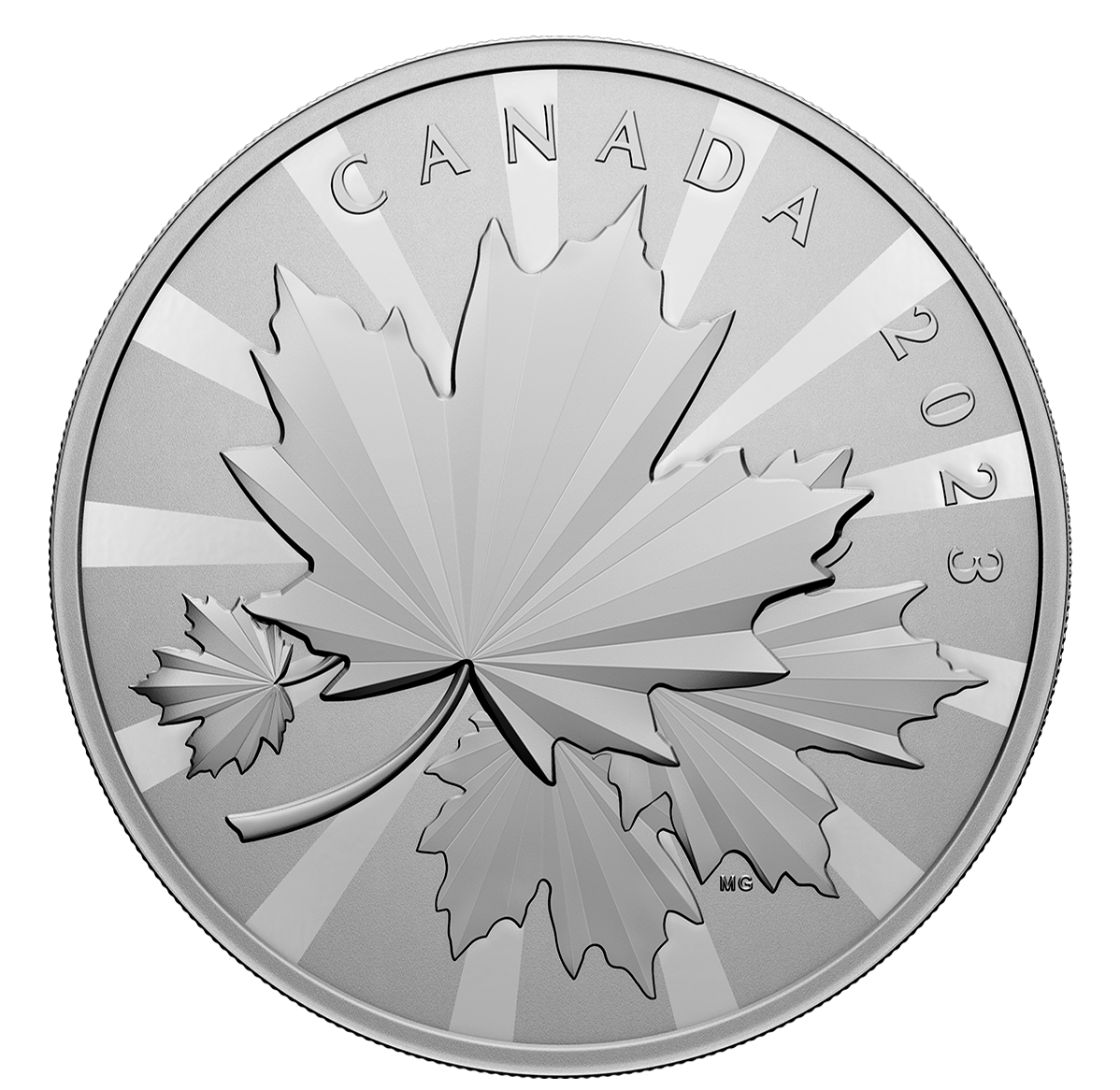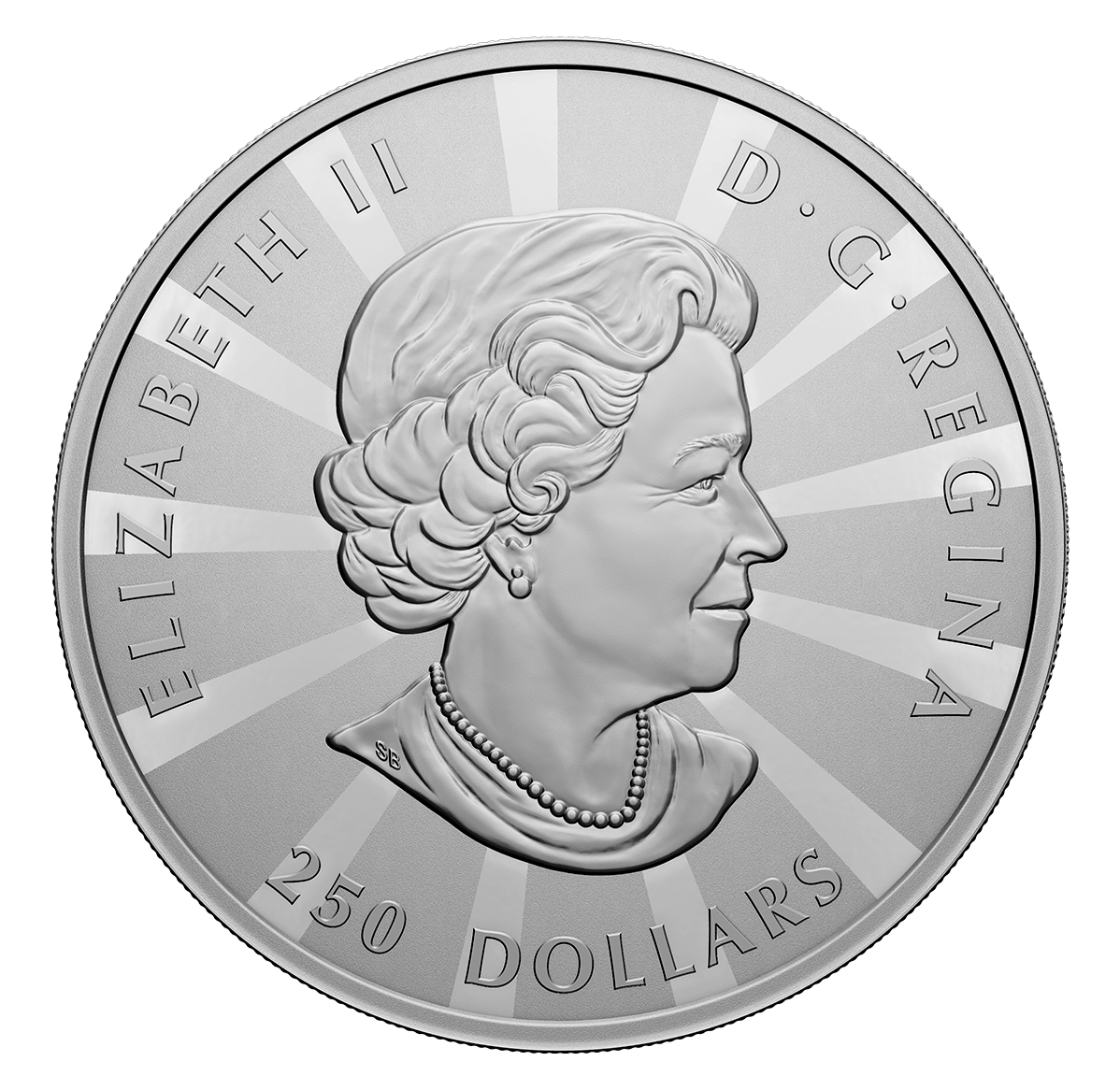 The reverse design by Canadian artist Michelle Grant features a dynamic arrangement of four sugar maple (Acer saccharum) leaves of various sizes. Within each maple leaf, multiple engraved facets rise and fall to create a more dimensional shape. Laser-engraved facets fill the field on both the reverse and obverse, where the alternating use of proof and satin finishes creates a luminous starburst effect. The obverse features the effigy of Queen Elizabeth II by Susanna Blunt.
What do you want to know about this product?
Your product was successfully added to your collection.
The product could not be added