5 oz. Pure Silver Coin - Mount Elbrus: 7 Summits Series
5 oz. Pure Silver Coin - Mount Elbrus: 7 Summits Series
Masters Club:
6,200
Status:

CAN & US shipping only
Availability:

Out of stock in stores
Issued from the Cook Islands! Features a coloured top view of Mount Elbrus!
With a height of 5642 m (18510 ft.) Mount Elbrus is the most elevated summit in the Caucasus mountain range and the highest mountain in Russia.
But is the cone-shaped rock massif with its double peak also the highest in Europe? This depends on the definition ofthe inner Eurasian border, it could undoubtedly be Mont Blanc as well. Nevertheless, we have decided to add Elbrus to our series as the highest mountain in Eurasia.
This spectacularly depicted force of nature is worthy of a place alongside the other editions of this stunning series.
Previous coins in series sold out. Hurry and order Mount Elbrus today before it's gone!
Fun worldwide mintage. Your coin has a fun worldwide mintage of 777, as the '7' represents the name of the series, the 7 Summits!
Pure silver. Your coin is made from 5 oz. 99.9% pure silver!
No GST/HST!
*Smartminting© is a revolutionary technology in the field of modern numismatics. It pushes the boundaries, facilitates new specifications and sets new standards in the commemorative coin industry. Smartminting© gives you a higher relief on standard weight coins.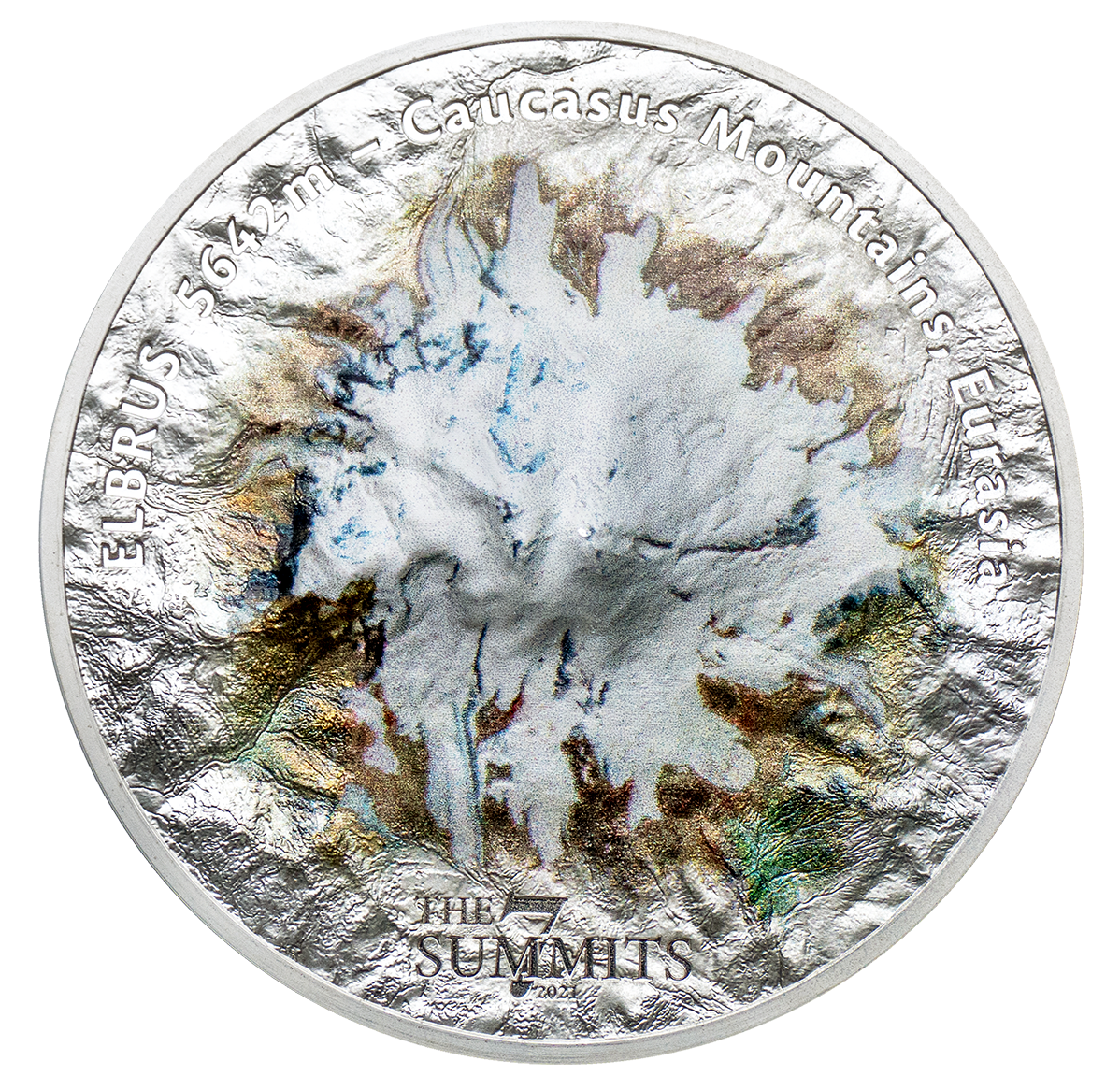 Part of the 7 summits series
Your coin is the sixth in the 7 Summits series and features Mount Elbrus. The seven summits are the highest mountains on each of the seven continents.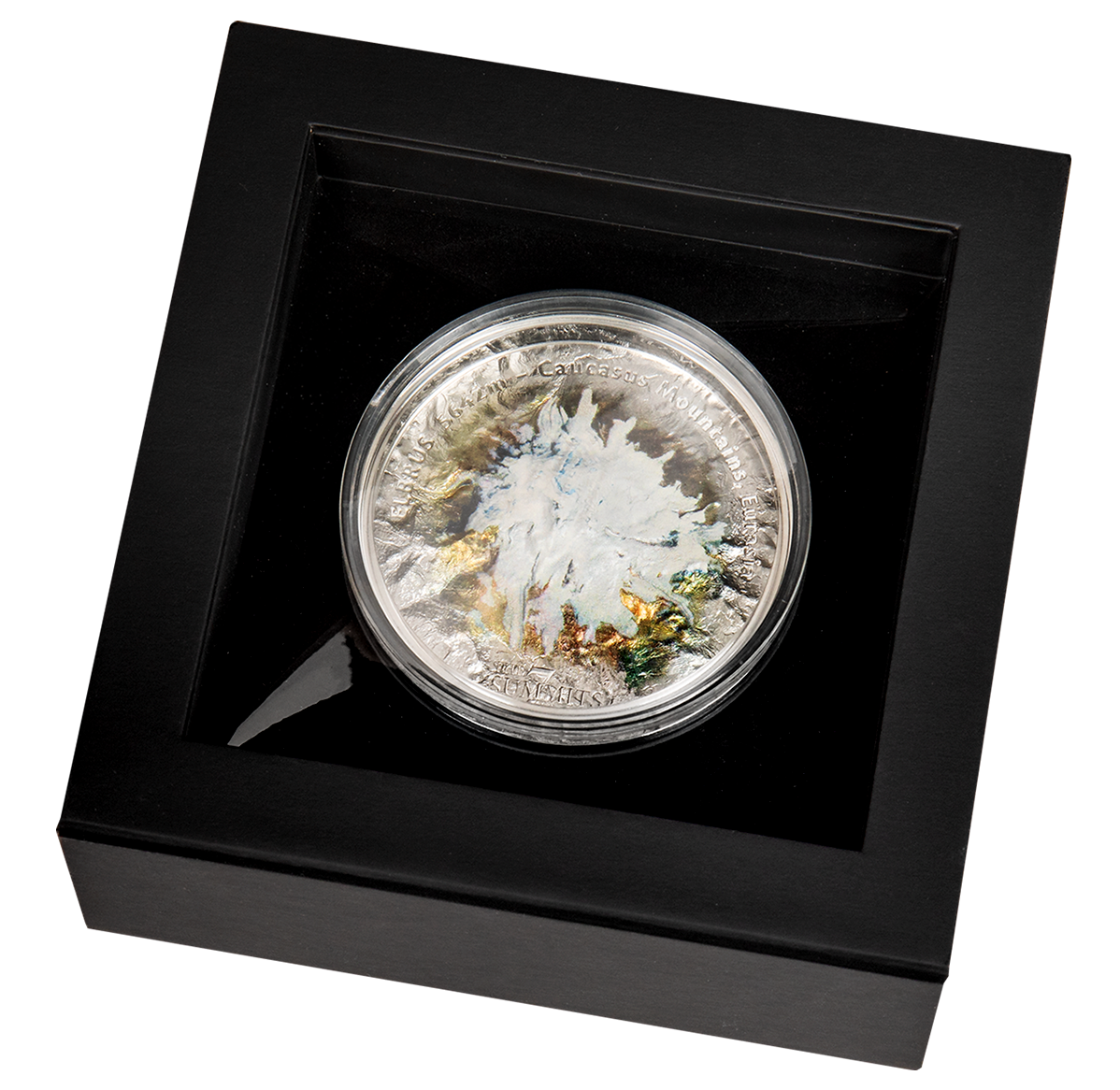 Includes custom box
Your coin comes in a custom box to use for display, original capsule and with a certificate of authenticity.
Composition
99.9% pure silver
Packaging
Your coin comes in a custom box to use for display, original capsule, and with a certificate of authenticity.
Country of issue
Cook Islands
This 6th edition of the Seven Summits series impresses with our enhanced smartminting* technology and a refined coloring that shows the heavily glaciated, dormant volcano in all its beauty. The detailed topographic relief, in 5 oz silver, is a reminder of how ambitious the first ascent must have been in 1874. The ultra-high relief extends well above the surface of the coin.
What do you want to know about this product?
Your product was successfully added to your collection.
The product could not be added