Honouring Queen Elizabeth II
HONOURING THE LIFE AND REIGN OF QUEEN ELIZABETH II
As Canada's monarch and head of state for 70 years, Queen Elizabeth II played an integral role in the life of our nation. Over the course of her reign, she made 22 official visits to Canada—more than any other Commonwealth nation—and joined in some of our greatest milestones.
This year, we revisit seven decades of history through a collection of commemorative coins, designed to honour the extraordinary life and reign of Queen Elizabeth II.

A special circulation tribute
Queen Elizabeth II was a constant presence in the lives of Canadians, who will forever remember her unwavering dedication to public service and deep affection for Canada.
The $2 Honouring Queen Elizabeth II coin is our first circulation coin to feature a black-nickel coloured design, a symbol of mourning.
Available in a Special Wrap Roll, each piece is a solemn tribute to The late Queen.

Exclusive tribute
Every numismatic coin in the Queen Elizabeth II's Reign collection comes in special commemorative packaging and features a special obverse design. The tribute obverse, displaying a double-date and the effigies of Queen Elizabeth II that have appeared on Canadian coins, is exclusive to this collection.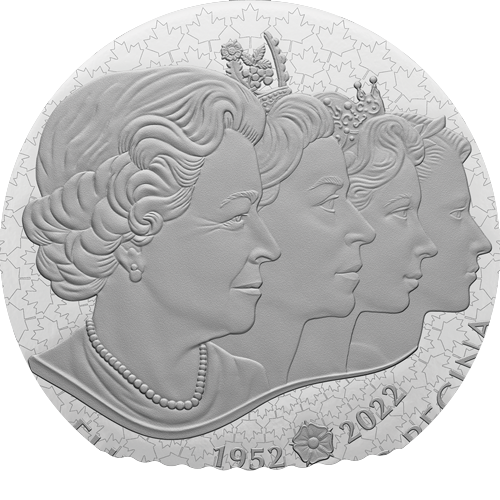 Four effigies
The tribute obverse combines the four effigies of Queen Elizabeth II that have appeared on Canadian coins since her coronation in 1953.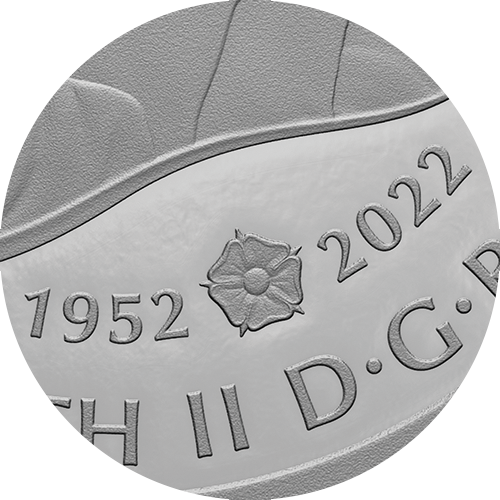 Tudor rose
Double dated to commemorate Queen Elizabeth II's historic reign, the tribute obverse is marked by a Tudor rose.