5 oz. Pure Silver Coin – Heavenly Dragon
5 oz. Pure Silver Coin – Heavenly Dragon
$458.22 USD
Pay up to 6 monthlyinstallments of $76.37 USD.
Masters Club:
6,190
Status:

CAN & US shipping only
Availability:

Out of stock in stores
May the Heavenly Dragon safeguard every place you call home.
A benevolent figure in Chinese mythology, Tianlong is the Heavenly Dragon—the divine long (dragon) of the skies—who guards the celestial dwellings of the gods. The powerful protector is a symbol of abundance, good fortune and prosperity, and these universally desired blessings are represented on this 5 oz. 99.99% pure silver coin, which features luxurious touches of gold plating that light up your view of Tianlong among the clouds.
The Heavenly Dragon carries blessings and protection for every place you call home.
Special features
The tradition continues. A revered cultural symbol, the dragon is the most powerful creature in Chinese mythology—it's also one of the most popular themes among collectors. This coin continues the tradition of showcasing art motifs, symbols and legends that are a cherished part of Chinese-Canadian culture.
Start the new year right. Our 2023 Dragon coins feature the Heavenly Dragon, who protects the heavens and guards the celestial palaces of the gods. The intricately engraved portrait on your coin's reverse represents blessings of abundance, good fortune and prosperity in 2023.
Rare and in high demand. Previous dragon coins all sold out quickly! Mintage is limited to just 2,088 coins worldwide, so don't miss your chance to own this limited-edition collectible—order today!
Includes serialized certificate. The Royal Canadian Mint certifies all of its collector coins.
NO GST/HST (if applicable)
Packaging
Your coin is housed in a red lacquered wood case and packaged in a red outer box, evoking the Chinese New Year "red envelope" tradition of bestowing a wish for luck and good fortune.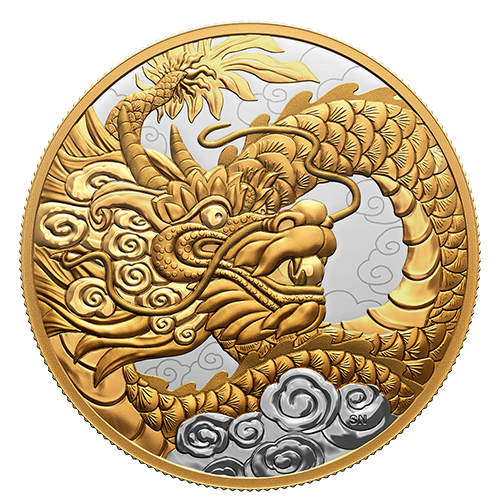 Silver and gold
Gold is the traditional colour of prosperity and good fortune, and on this 99.99% pure silver coin, the gold-plated design elements add an extra touch of luxury and an auspicious gleam.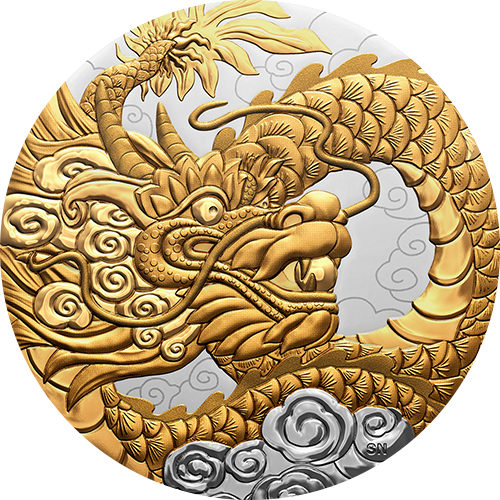 The dragon's pearl
The dragon's precious pearl is a symbol of power, infinite wisdom and spiritual energy, and a golden pearl—like the gold-plated one depicted on your coin's reverse—is traditionally believed to bring prosperity and good fortune.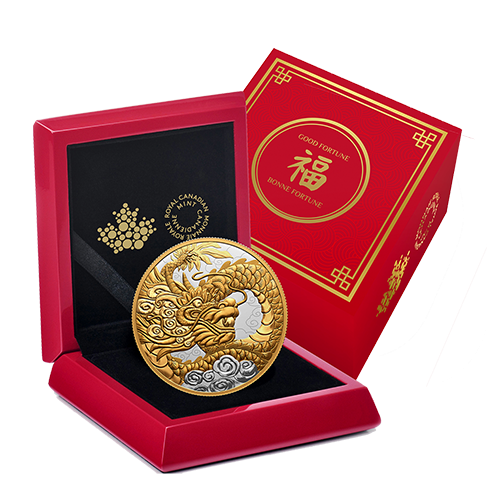 Auspicious colour
Red is the colour of luck and good fortune, and your coin comes beautifully packaged in an elegant, red lacquered wood case with a red outer box.
Composition
99.99% pure silver with selective gold plating
Packaging
Red lacquered wood case with custom red outer box
Artist
Simon Ng (reverse), Susanna Blunt (obverse)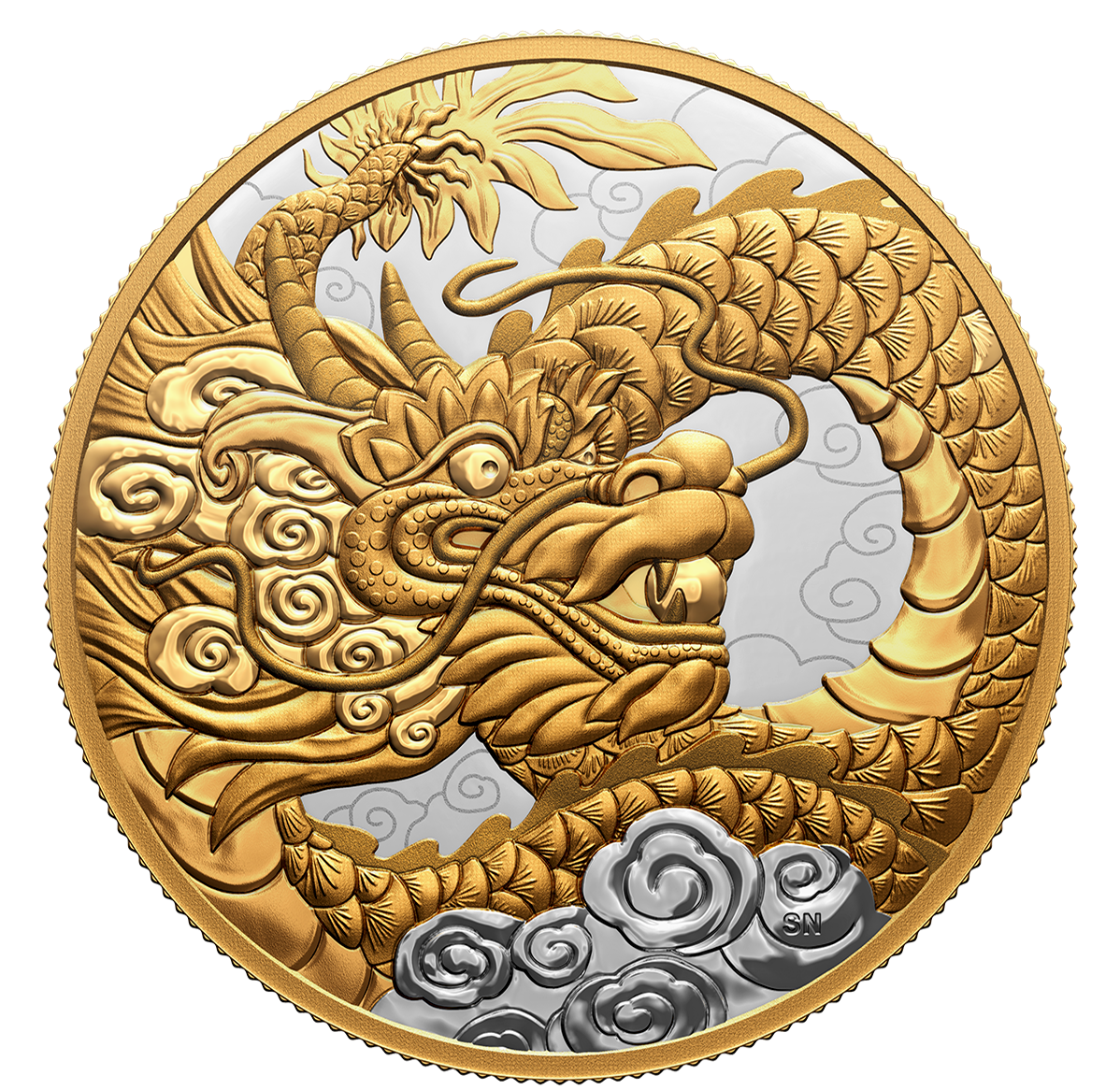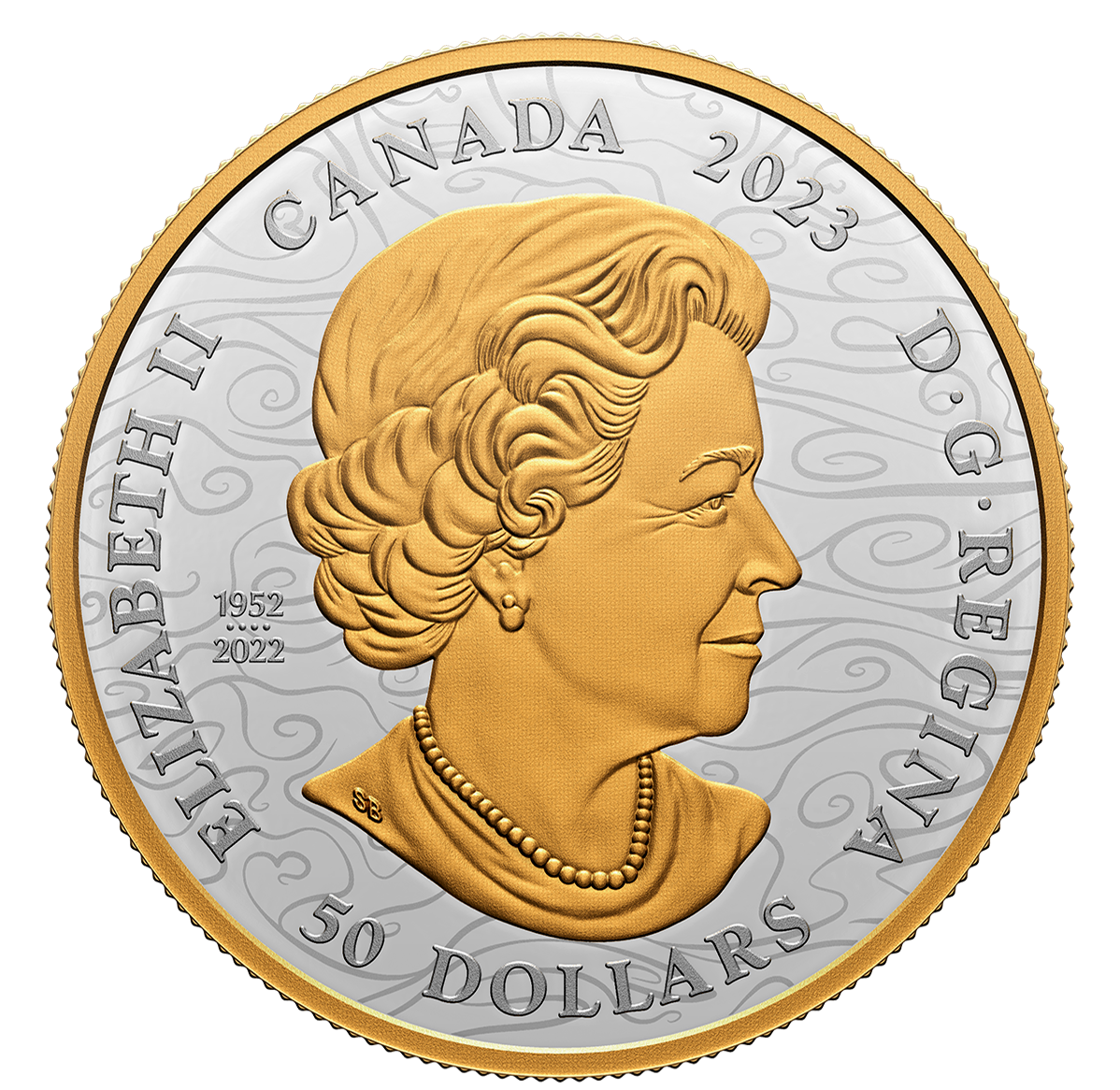 Designed by Simon Ng, your coin's reverse features a selectively gold-plated depiction of Tianlong, the benevolent Heavenly Dragon of Chinese mythology and the protector of celestial dwellings. With its feathered tail coiling gracefully behind it, Tianlong flits among the swirly clouds and holds a pearl in its mouth. The selectively gold-plated obverse features the effigy of Queen Elizabeth II by Susanna Blunt. The obverse also bears a special marking that includes four pearls symbolizing the four effigies that have graced Canadian coins and the double date of her reign.
What do you want to know about this product?
Your product was successfully added to your collection.
The product could not be added