Pure Silver EHR Coin – Timber Wolf
Pure Silver EHR Coin – Timber Wolf
Masters Club:
1,400
Status:

CAN & US shipping only
Availability:

Out of stock in stores
Quantity:

Maximum 2 per customer
The final piece in a series that has elevated art to new heights.
With its intelligent eyes and sharp ears, the timber wolf's profile is instantly recognizable—and when rendered in Extraordinarily High Relief (EHR), those imposing features will certainly evoke feelings of reverence and awe. The third (and final) 99.99% pure silver piece in our series of EHR coins presents another exquisitely sculpted, exceptionally realistic wildlife portrait. This time, it is the timber wolf that rises up from the coin's mirror-like surface to reach an incredible height of over 6 mm.
A stunning portrait of strength—the perfect way to cap off this series.
Special features
Our final coin in our EHR portrait series. Like the 2020 Proud Bald Eagle and 2021 Bold Bison coins, this wildlife portrait has been brought to life by Extraordinarily High Relief (EHR) engraving, which elevates the art to breathtaking effect. It is the final piece in a limited series of wildlife-themed coins that feature EHR and a proof finish.
Stunning relief height. Collectors and nature lovers will be captivated by this coin's engraved reverse, where the relief soars to a height of over 6 mm—more than four times higher than an Ultra High Relief (UHR) coin of the same diameter.
That silver shine. Crafted in 99.99% pure silver, your coin is a stunning work of art that anyone would be proud to own! Also available in 99.99% pure gold coin.
Low mintage. Just 5,000 coins are available to collectors worldwide. Other EHR coins sold out quickly, so hurry—order today!
Includes serialized certificate. The Royal Canadian Mint certifies all of its collector coins.
NO GST/HST (if applicable)
Packaging
Your coin is encapsulated and presented in a Royal Canadian Mint-branded clamshell with a black beauty box.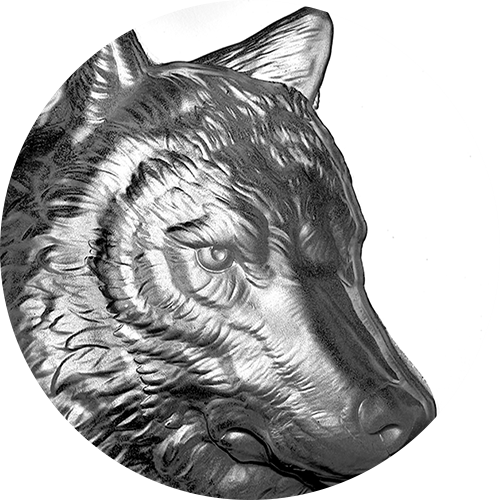 Proof finish
The brilliant field reflects light onto the intricately sculpted details and raised textures that cast subtle shadows, resulting in a more realistic portrait of the timber wolf.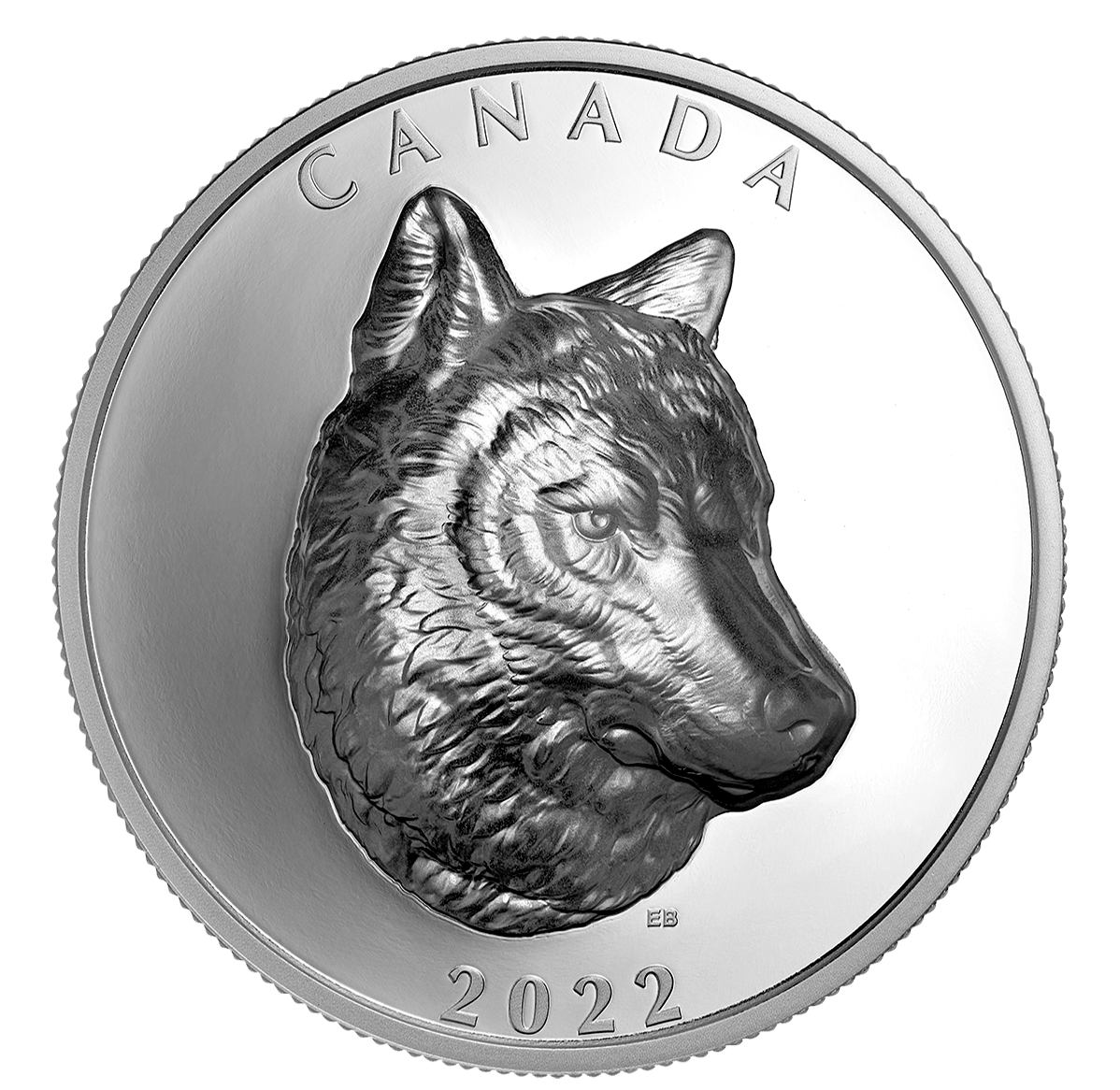 A proud portrait
This EHR portrait of a timber wolf is sure to make a lasting impression. It is a captivating tribute to one of Canada's most storied wildlife species.
Composition
99.99% pure silver
Packaging
Black clamshell with black beauty box
Artist
Eric Boyer (reverse), Susanna Blunt (obverse)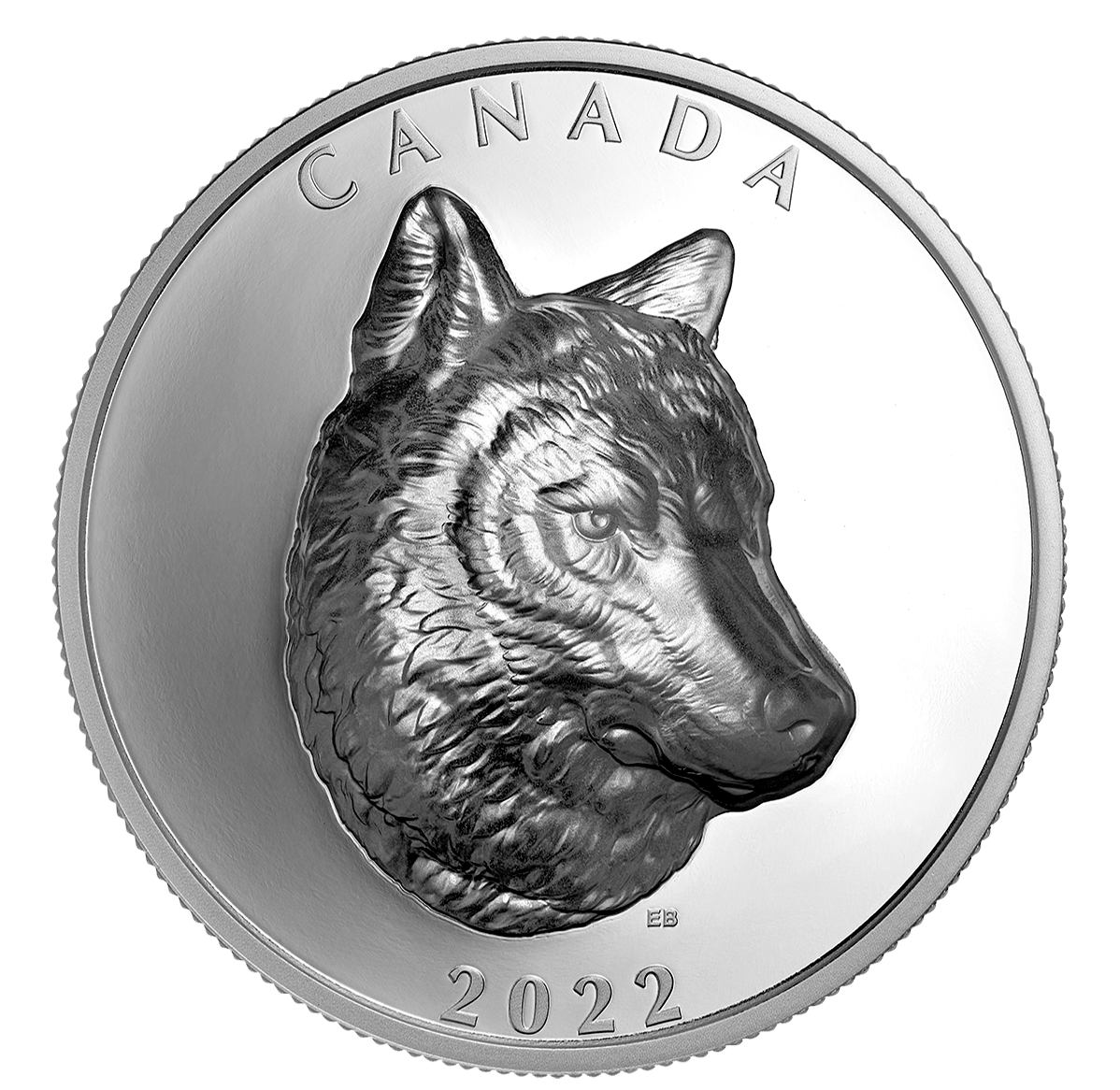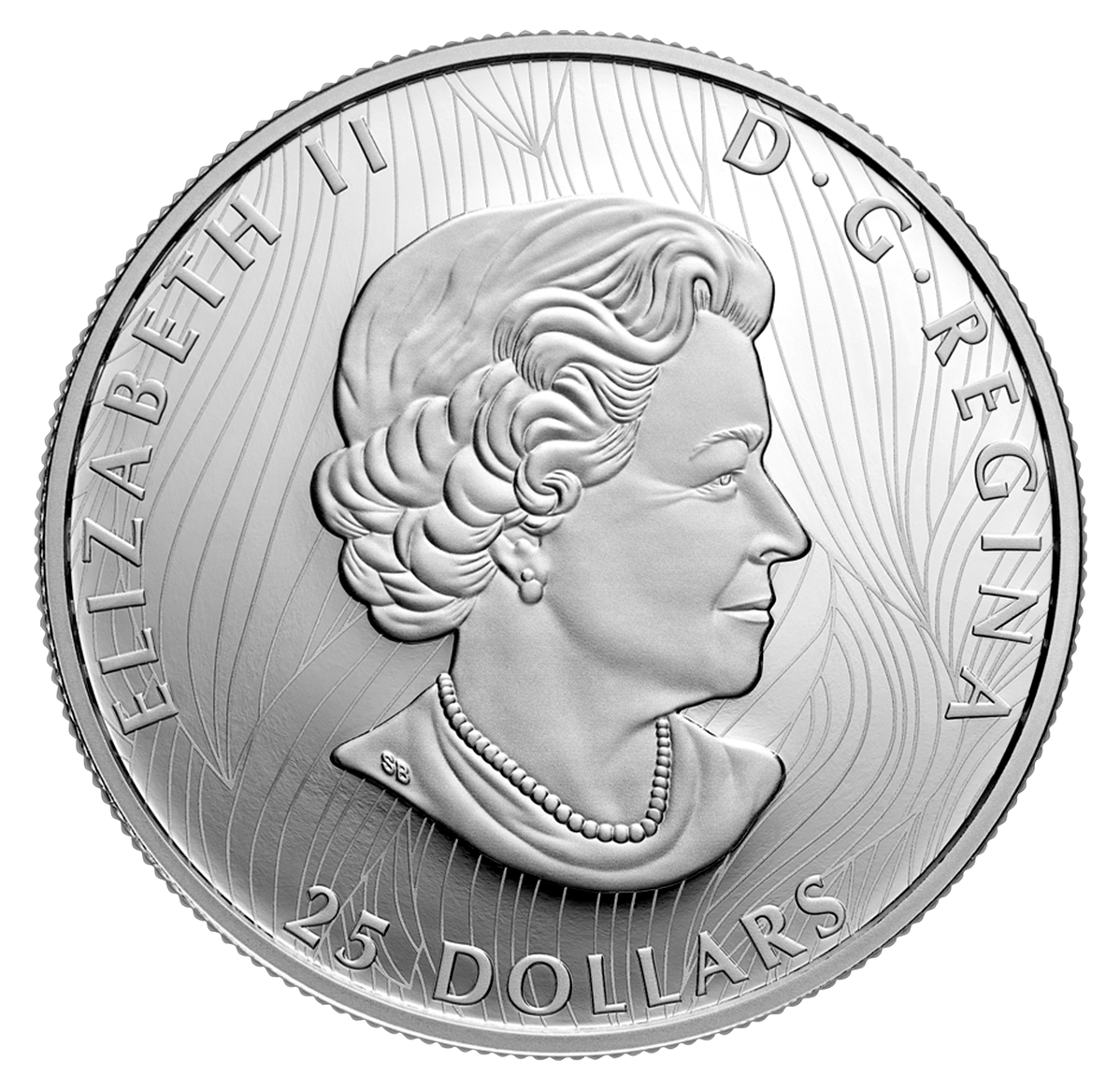 On the coin's reverse, RCM engraver Eric Boyer has created a powerful three-quarter portrait of the timber wolf, with strength emanating from its raised likeness. Gazing intently towards the right, the timber wolf's features—its eyes, ears and snout—are prominently featured and artfully accentuated by Extraordinarily High Relief (EHR) engraving, while the field's high-shine finish directs light back onto the wolf's form. The obverse features the effigy of Her Majesty Queen Elizabeth II by Susanna Blunt.
What do you want to know about this product?
Your product was successfully added to your collection.
The product could not be added