Pure Gold Coin – Alexander Graham Bell: Great Inventor
Pure Gold Coin – Alexander Graham Bell: Great Inventor
$735.86 USD
Pay up to 4 monthlyinstallments of $183.97 USD.
Masters Club:
10,000
Status:

CAN & US shipping only
Own a 99.99% pure gold tribute to a giant of innovation.
Our gold tribute to Alexander Graham Bell! The telephone is the symbol of communication in our modern world, and the person associated with its invention is remembered for both his dedication to understanding the world around him, and for his ability to envision a brighter future.
Bell's contributions to many different fields are the foundations of a legacy that goes beyond any single invention; this is represented on your gold coin's reverse, where an early telephone and its inventor are surrounded by patent drawings and blueprint illustrations that speak to Bell's commitment to the advancement of science and technology.
Celebrate the legacy of Alexander Graham Bell and innovation in all its forms.
A Canadian celebration of innovation! The year 2022 marks the 175th anniversary of the birth of Alexander Graham Bell (1847-1922), the great inventor whose interests and inventions had a profound impact on our modern world—and many of those advancements were made in Canada.
A gold tribute! Impeccably crafted in 99.99% pure gold, this is the only gold coin within the Alexander Graham Bell: Great Inventor commemorative collection, which celebrates Bell's achievements across several coins issued in 2022.
A limited collectible! Only 2,000 coins are available to collectors worldwide.
Includes serialized certificate! The Royal Canadian Mint certifies all of its collector coins.
No GST/HST
Packaging
Your coin is encapsulated and presented in a Royal Canadian Mint-branded clamshell with a black beauty box.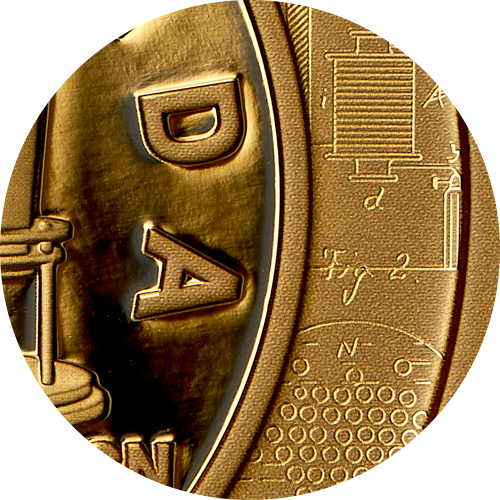 Inspired by patents and blueprints
On the coin's reverse, the laser-engraved outer rim is based on actual patent drawings and blueprint illustrations for several inventions and ideas attributed to Alexander Graham Bell. It's an artistic celebration of science.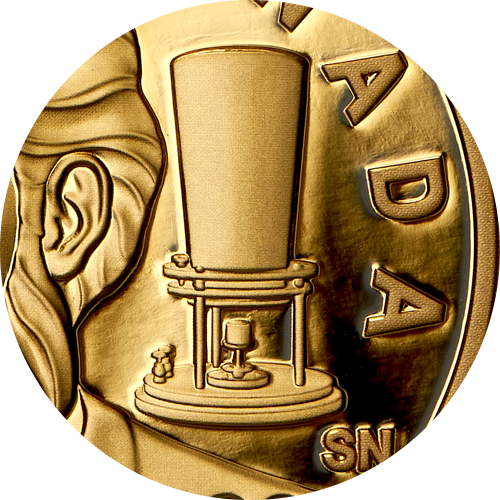 An early telephone
Your coin's reverse includes a depiction of an experimental telephone transmitter built in 1876. The telephone is the invention that made Bell world famous, and the one that paved the way for his other contributions to science and technology.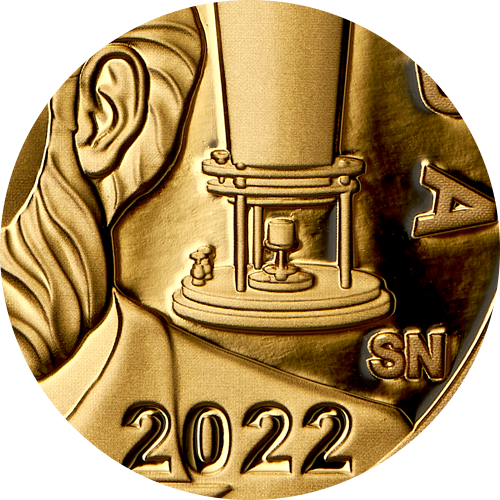 A dazzling mix of engraving techniques
To ensure none of the engraved details are lost in the mix, we used different engraving techniques and frostings—like the laser-engraved outer rim—to create an interplay of light and shadows that adds depth to the design.
Composition
99.99% pure gold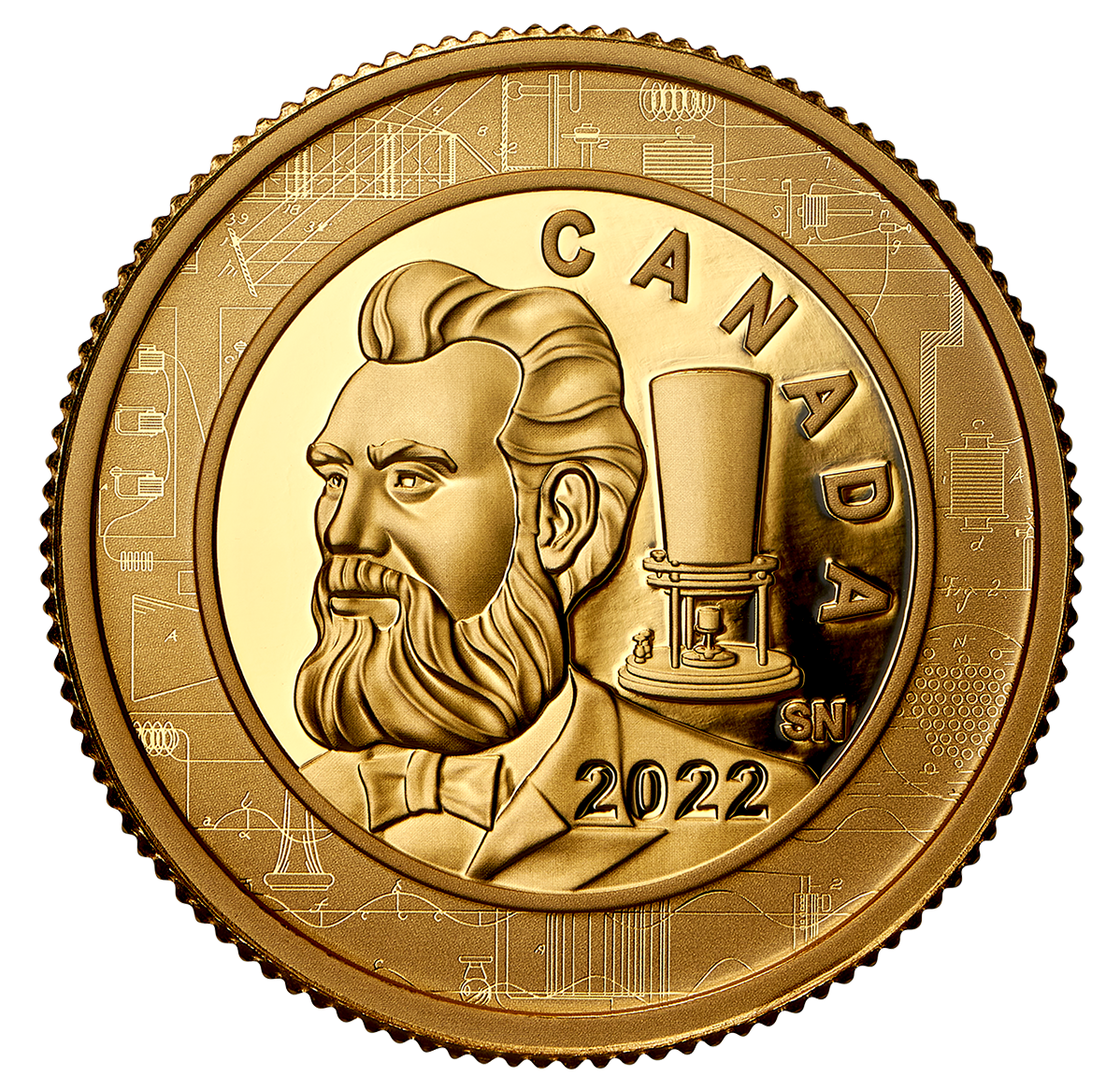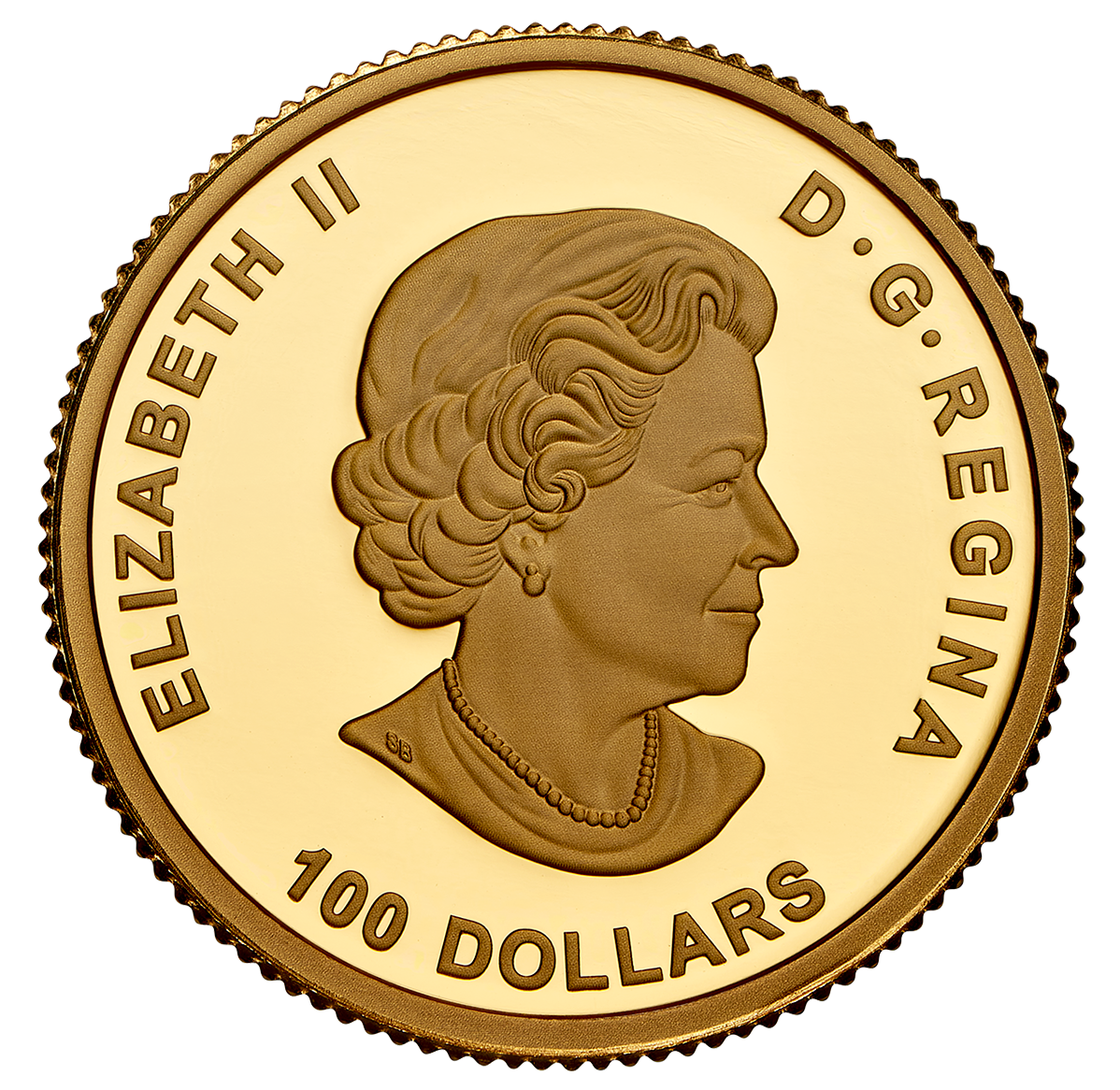 Designed by Canadian artist Simon Ng, your coin's reverse features a portrait of Alexander Graham Bell (1847-1922) and a depiction of the liquid transmitter that served as an experimental telephone in 1876. The outer rim features a mix of laser-engraved patent drawings and blueprint illustrations of some of Bell's many inventions. The obverse features the effigy of Her Majesty Queen Elizabeth II by Susanna Blunt.
Personality rights of ALEXANDER GRAHAM BELL are used with the permission of Alexander and Mabel Bell Legacy Foundation.
What do you want to know about this product?
Your product was successfully added to your collection.
The product could not be added